Jacob Groth scores new Danish tv-series 'Radio Mercur'
16th februar 2017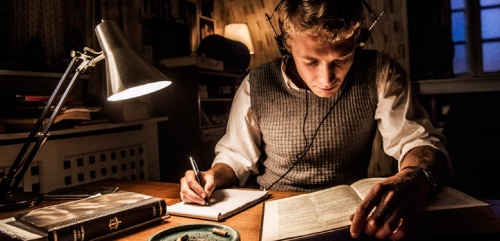 Radio Mercur was a legendary Danish pirate radio. In the late 50's they were challenging the Danish radio monopoly from their ship based in the sea between Denmark and Sweden, right outside of Copenhagen. A Danish Radio Luxemburg so to speak.
The great story of Radio Mercur is now being filmed as a TV Series, with the score music created by Jacob Groth, alongside hits from Tommy Steele, Elvis Presley, Ib Glindemann, Nina & Frederik, Grethe & Jørgen Ingmann, Raquel Rastenni, Alice Babs, Birthe Wilke and Otto Brandenburg.
Executive producer is Adam Price, who also wrote the script for "Borgen", and produced by Stine Meldgaard and Sven Clausen. Script by Søren Frellesen and directors are Charlotte Sachs Bostrup and Mogens Hagedorn.
The series will be starring Andreas Jessen, Neel Rønholt and Jon Lange, as well as fine selection of Danish award-winning stars; Stephania Potalivo, Charlotte Fich, Peter Gantzler, Jesper Lohmann, Henrik Birch, Rasmus Botoft, Susanne Storm, Steen Stig Lommer and Ken Vedsegaard. The series will start up in the spring 2017 on TV2 Charlie.
Picture of one of the main characters Andreas Jessen, by Carsten Andersen / TV 2
Related News