'Oh, To Be A Butterfly' with score by Jacob Groth
28th oktober 2019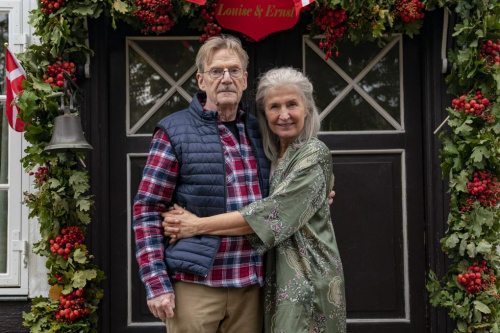 Søren Kragh-Jacobsen returns with his first Danish feature in several years with a score composed by Jacob Groth.
The upcoming dramedy, 'Oh, To Be a Butterfly', is centered on the stubborn pig farmer Ernst and his wife Louise who are celebrating their 50th anniversary with a traditional Danish party for friends and family. However, the family carries several secrets and Ernest holds on to the biggest one of them all. Through one long joyous, intoxicating, surprising, gripping and melancholic night, the truths creep out and the family is put to the ultimate test.
Playing the role of Ernst is Jesper Christensen who also appeared in Kragh-Jacobsen's debut feature 'Wanna See My Beautiful Navel?' from 1978. Since then, Christensen has become one of the most important Danish actors of his generation. The music for both the debut and the upcoming film is composed by Jacob Groth and the two have worked together on several productions through the years.
The film title 'Oh, To Be a Butterfly', is inspired by Danish evergreen "Lille sommerfugl". The song was composed in 1921 by Elith Worsing, Axel Andreasen and Ludvig Brandstrup and covered by Danish artist Bjørn Tidmand in 1968. The song is Tidmand's signature song and a national hit across generations.
https://www.dfi.dk/en/english/news/soren-kragh-jacobsen-begins-shooting-new-film-jesper-christensen
Related News