William Barton's "Birdsong At Dusk" features in the new DUNDEE Tourism Ad
6th February 2018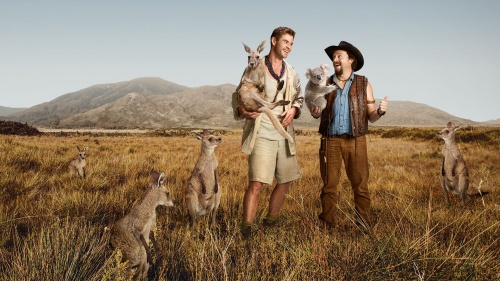 Will Barton's music backs major Australian talent Margo Robbie, Chris Hemsworth, Russell Crowe, Hugh Jackman & others including Paul Hogan in the most talked about star studded Tourism Australia TVC to date.
The spot which strategically launched under the teasing guise of a trailer for faux flick Dundee, 'The Son of a Legend Returns Home', features William Barton's work Birdsong At Dusk as the opening shot pans to Dundee's long lost American son standing atop the rocky ranges. The vocal snippet heard to kick off the feature style advert is an evocative chant, performed by the ARIA Award-winning composer himself, adding a spiritual element to the comedic affair, chock full of cameos from Hollywood A List Aussies. Tourism Australia had everyone guessing about the cleverly manipulated campaign until the big reveal @ Superbowl 18 where the video was watched by 110 million people.
Watch the trailer here.
Related News