MSC Catalog Acquisition: Curtis Knight feat. Jimi Hendrix / Harts Honors Hendrix
23rd May 2019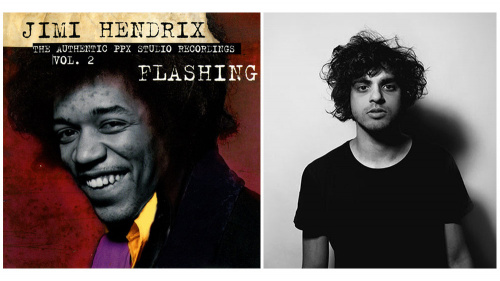 MSC Catalog Acquisition - Curtis Knight feat. Jimi Hendrix

Harlem soul singer Curtis Knight met Jimi Hendrix at the Americana hotel in 1965 and their musical collaborating began. Several early recording sessions yielded such songs as "How Would You Feel?", "Gloomy Monday" and "Fool For You Baby". Jimi recorded another crop of songs with Curtis in 1967 with his newly purchased Wha-Wha pedal including "Happy Birthday", "Flashing" and "Hush Now". The Beastie Boys sampled one of these songs as the musical bed for their single "Jimmy James," from their classic Check Your Head album.

These important songs represent a vital evolution point, not only in the musical journeys both of Knight and Hendrix, but also in the greater timeline of rock, funk and soul, and their fusion.

Harts Plays Hendrix

Harts has garnered constant comparison with his expansive explorations of funk, rock, jazz, blues, and psychedelia. Fresh from lighting up Triple J studios with Denzel Curry for Like A Version, Harts is set to electrify the Melbourne Recital Centre in May. This premiere live performance celebrates the 50 year legacy of Jimi Hendrix and pays tribute to the anniversaries of his studio albums while bringing the distinct flair of his iconic performances as only Harts can.

The show consists of a carefully curated setlist from Jimi's entire catalog, performed live by Harts in a powerful three-piece band experience, and guest appearances by some of Australia's most beloved musicians.
Related News