Harts: A Viceland Interview on Prince's Prodigy
28th February 2017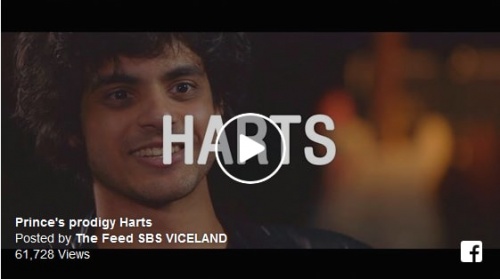 The Feed (SBS Viceland) recently interviewed the Melbourne emerging rocker Harts, as part of their video series highlighting Prince's musical prodigies.
The late Prince was not only a musical genius, but had the ability to spot unbelievable talent when he saw it. He supported and mentored many extraordinary, up-and-coming artists within his career - including Harts, whom Prince discovered from YouTube not too long before he passed.
Harts fills The Feed in on that life-changing phone call from Prince, jamming at Paisley Park and the late musician's advice that continues to inspire him today.
Related News