The Daydream Club Signs To Wise Music
18th May 2021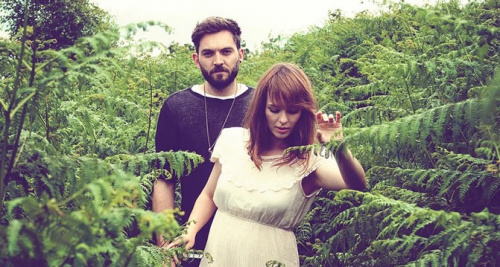 The Daydream Club has signed an exclusive publishing contract with Campbell Connelly, part of Wise Music Group in a deal including their back catalogue and future projects.
The Daydream Club are a multi-genre British music duo formed in 2010 by the now husband and wife pairing, Adam and Paula Pickering. Independently produced and self-released, they have amassed over 100 Million streams to date, with a catalogue as wide-ranging as it is distinctive.
As multi-instrumentalists, songwriters, composers and producers, the duo is able to step away from the limitations of a traditional band setup and embrace the freedoms reserved for the likes of cinematic composers. Their adventurous body of work draws on influences including indie-folk, alternative, ambient, electronic, and classical.
Adam and Paula Pickering of The Daydream Club commented: "We are so excited and inspired to be joining the Wise Music family. After 10 years of working independently, it took the incredibly lovely and enthusiastic people within Wise to make us want to open our doors and welcome some new team members to our Club. We're massively hopeful for the many possibilities the future holds together and proud to be included alongside such talented artists."
Wise Music Group's Global Head of Media Marcus Wise says: "We're delighted to announce the signing of The Daydream Club to Wise Music Group. This team impressed me immediately with their diverse stylistic range and successful output of self-released albums. Their accomplishments in advertising and media placements marry perfectly with our global expertise in synchronization and we look forward to working with them to promote their remarkable catalogue and forthcoming work into new markets."
Following the success of their classical crossover album 'Piano Project' (2016) The Daydream Club were nominated for the Best Digital Artist award by MusicAlly. Under the artistic vision of former Creative Director Christopher Bailey, they collaborated with major fashion house Burberry over the course of several years on multiple campaigns; bespoke compositions, interactive window displays, apps, catwalks, live performances and as models.
They have been involved in various other musical projects with features in broadcast television, film, animation, commercials, and branded content, some of which include BBC's Football Focus, the award- winning independent film The Endless Winter II, HomeGoods, AXA, and Merrell.
Over the years, the duo has been interviewed/appear in the likes of Vogue, Rolling Stone Magazine, Acoustic Magazine and most recently Pianist Magazine (2020) for their introspective and often filmic compositions and achievements as a self-released artist. They have been guest speakers about music streaming, and how to self-release at industry panels across the UK.
The Daydream Club has two new albums in the pipeline which will be released on their own label, Poco Poco Records – details to be announced in due course.
Related News