Out now: "Disappear" by Poems For Jamiro
27th August 2018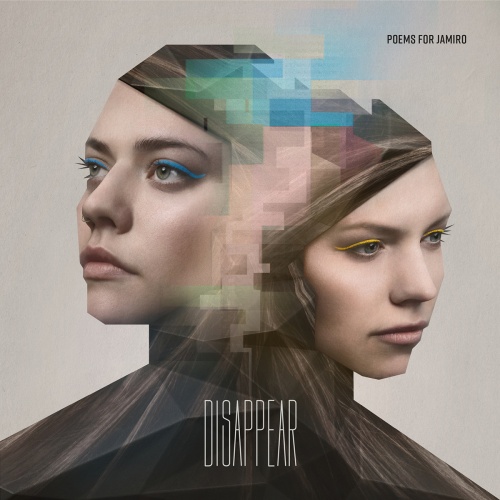 GERMAN (for English see below): "Disappear" ist die erste Single von "Human", dem kommenden zweiten Album von Poems For Jamiro. Das Duo – bestehend aus den Sängerinnen, Songwriterinnen und Multi-Instrumentalistinnen Nina Müller und Laila Nysten – hat seit seiner Gründung 2014 seinen Sound stetig weiterentwickelt – nicht zuletzt auch inspiriert von seinen vielen Konzertreisen durch ganz Europa, insbesondere Skandinavien, die sie als Band immer mehr zu einer Einheit werden ließen.
Der Song "Disappear" mit seiner Mischung aus atmosphärischen Elektroklängen und eingängigem Pop ist der perfekte Vorbote für "Human" (VÖ: September 2018). Die Single wird ergänzt durch das melancholischere "Beyond" und das bezaubernde Backstreet-Boys-Cover "Larger Than Life".
ENGLISH: "Disappear" is the first single from "Human", the upcoming second album by Poems For Jamiro. The two singers, songwriters and multi-instrumentalists Nina Müller and Laila Nysten have continuously developed their sound since they started the duo in 2014. Touring through Europe, especially the North, influenced their music and made them grow as a band.
"Disappear" combines athmospheric electronic sounds and catchy pop melodies showing perfectly what we can expect from the album to be released in September 2018. The single also contains the beautiful but more melancholic ballad "Beyond" and a nice cover version of the Backstreet Boys hit "Larger than Life".
Related News