Nico Muhly creates bespoke score for Nike mini-Series 'Margot vs Lily'
4th Februar 2016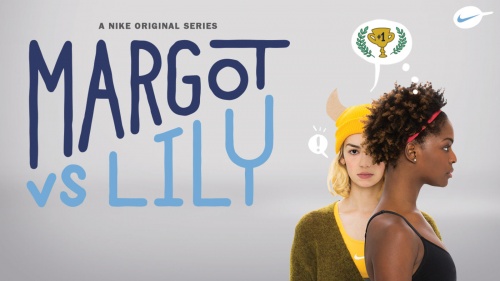 Nico Muhly (The Reader, Kill Your Darlings, Me Earl & The Dying Girl) has created a bespoke score for the Nike mini-series Margot Vs Lily, an original Better For It Nike Production, directed by Tricia Brock (Orange Is The New Black, Mozart In The Jungle, Mr. Robot).

The series centres around a pair of adopted sisters who live completely different lives. Lily prioritises fitness over friends, while Margot has a robust social circle and little interest in sport.
On New Year's Eve, tensions boil over and the sisters make a bet.

Check out the first episodes here.


Margot vs Lily
Composer: Nico Muhly (The Reader, Kill Your Darlings, Me Earl & The Dying Girl) Director: Tricia Brock (Orange is the New Black, Mozart in the Jungle) Executive Producer: Alfonso Gomez-Rejon (Me and Earl and the Dying Girl) Advertising Agency: Wieden+Kennedy (Portland) Starring: Brigette Lundy-Paine (Irrational Man) , Samantha Marie Ware (Glee)
Related News