Wise Music Australia Acquires Louis Tillett Catalogue in Exclusive Global Deal
18th January 2023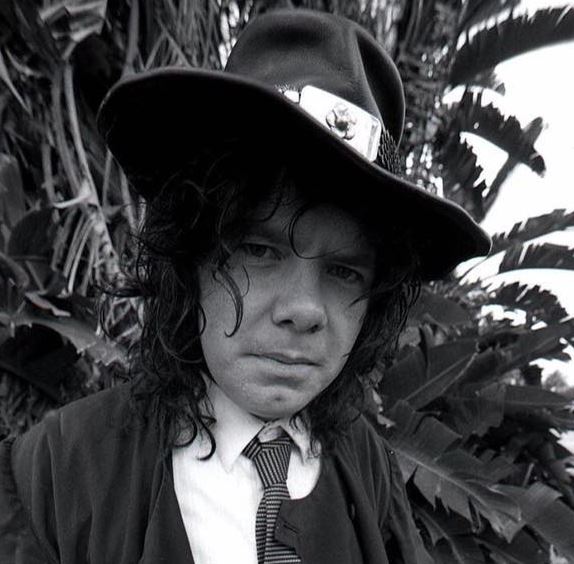 Wise Music Australia (part of the Wise Music Group) is thrilled to announce the acquisition of Australian singer-songwriter and multi-instrumentalist Louis Tillett's extensive back catalogue and future works in an exclusive global music publishing deal.
One of Sydney's most gifted and exceptional songwriters, nominated by the National Film and Sound Archive Australia as a "Priority Heritage Artist", Louis Tillett provided a distinctive and influential presence on the Australian underground music scene throughout the late 1970's, 1980's and 1990's, leading groups like Wet Taxis, Paris Green and the Aspersion Caste. His impressive career has seen him be invited to collaborate with Leonard Cohen and Brian Eno, he has worked with Charlie Owen, Ed Kuepper, Tex Perkins, Don Walker and Brett Myers. Nick Cave called him "a pioneer that has been an inspiration to many of us". Often the subject of urban music myth, his live and recorded performances have inspired and informed such artists as Kurt Cobain, The Flaming Lips and The White Stripes.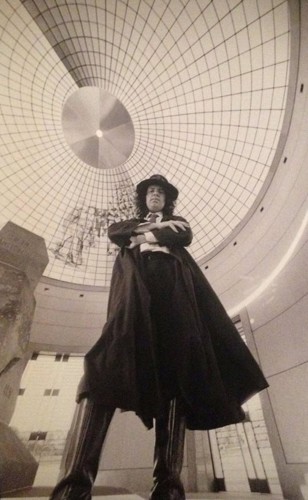 "The Dark Giant" - Photo By Tony Mott

"Louis is the greatest lost talent of the Australian music scene."
Tony Mott
Louis has lived what some might call a tortured existence, overcoming a multitude of challenges including struggles with mental health. The 2000 ABC-TV documentary, A Night At Sea, provides rare insight into his struggles with personal demons. The last few years have also seen him battle a serious complex illness. He is now on the road to recovery.
A truly underground, independent artist and musician's musician, Louis' music is ultimately timeless. He has played over 3000 gigs nationally and internationally, developing a reputation and following across Europe where he is affectionately known as Rockpoet der Nacht in Germany, heralded as an underground hero in France and a celebrity in Greece. The legendary John Peel from BBC Radio was just one of his many admirers and Rolling Stone UK dubbed him "The Dark Giant" as his underground cult following steadily grew across Europe.
Tillett's expansive back catalogue includes 11 albums - his first solo album Ego Tripping At The Gates of Hell (1987) inspired The Flaming Lips who released their #1 US EP in the same name in 2004. A Caste of Aspersions was released in 1989, Letters To A Dream in 1992, and the acoustic album The Ugly Truth in 1993, his first collaboration with Charlie Owen. Their second collaboration Midnight Rain (1996) was awarded the Australian Rolling Stone's Critics Award Best Album of 1996. In 1998 he released Cry Against The Faith, then Live at The Basement (2000) and Learning To Die (2001). His 2004 album The Hanged Man was recorded over 6 months in Bangkok and features Louis on every instrument. In 2006 he released the piano and voice album Soliloquy supported by the Arts Council of Australia, featuring new interpretations of previous original tracks, followed by his 11th album To Ride A Dead Pony (2017) a retrospective featuring rare and key recordings including the first song Louis wrote and recorded "Swimming In The Mirror" and the first version of his well-loved track "Sailor's Dream", first released by the Wet Taxis.
The Wise Music team are honoured and excited to work on Louis' incredible catalogue in this new chapter, to bring his music to new audiences.
Ben Pierpoint, A&R Manager of Wise Music Australia says of the acquisition:
"If an artist's success is reflected through the impact they've had on the artistic ecosystem, then Louis Tillett is an artist second to none. His collaborators and those heavily influenced by him are a who's who of the most respected and non-compromising artists of the past half century. True to his auteur punk form, when we were chatting to Louis, he stated that he was planning to destroy his entire catalogue and life's work as he thought it had served its purpose. To now be a part of introducing this incredibly important artist, his stories and his music to a new generation will hopefully result in Louis properly taking his place as one of our giants in music and art."
Jane English, Managing Director of Wise Music Australia agrees, stating:
"It is an absolute honour to represent Louis' extraordinary body of work. His unique and commanding vocal style and wonderful catalogue of distinctly classic tracks showcase his exceptional song writing skills - a great fit for Wise Music. We are all delighted to represent a songwriter of such calibre."
Louis Tillett, says of joining the Wise Music family:
"It is a great pleasure and an honour to be welcomed into the Wise Music family. Finding a home for my music amongst such a prestigious and respected group is indeed a full circle moment for me. The team at Wise are a group of music creatives that have an insightful, nuanced and sophisticated view of songwriting and musical composition.. It is their combination of both business acumen and genuine  artistry that has inspired me to continue with the next chapter in my musical odyssey..
' Therefore, courage! To arms, to the ships! For on this day we must leave the hallow bay of Aulis and cross the Aegean Sea.'
Now it's time to begin the next chapter in my musical journey."

Listen - FOCUS ON: Louis Tillet Playlist