Wise Music Signs Australian Composer Ross Edwards AM to Global Music Publishing Agreement
7th September 2022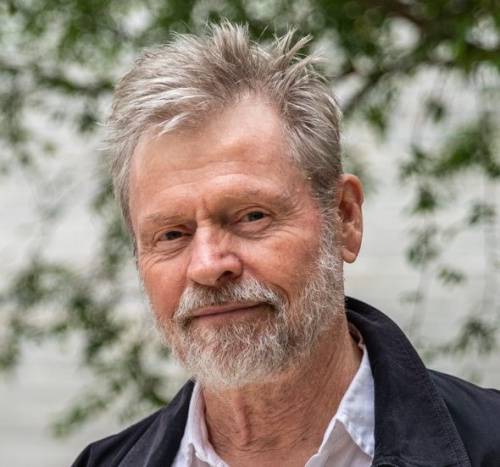 Wise Music Australia (part of the Wise Music Group) is proud to announce the signing of a world-wide exclusive music publishing agreement between G. Schirmer Australia and eminent Australian composer Ross Edwards. Edwards joins the impressive global Wise Music roster of top classical composers including Philip Glass, Joby Talbot, Missy Mazzoli, Bryce Dessner, Kaija Saariaho, Tan Dun, Michael Nyman and Ludovico Einaudi as well as Wise Music Australian composers including Graeme Koehne, William Barton, Richard Mills and Peggy Glanville-Hicks.
Ross Edwards is one of Australia's most distinctive and recognisable musical voices. His unique sound world evokes and is drawn from the natural environment, elemental forces and human connectedness. Managing Director of Wise Music Australia, Jane English, stated: "This is an important signing for Wise Music globally. Ross Edwards now takes his well-deserved place alongside the cream of the crop of classical composers around the world. We couldn't be more pleased." Of the signing, Ross Edwards said: "I am so happy to have signed with a publishing company that values my music and will promote and protect my musical legacy."
Wise Music's Stage and Classical Promotions Manager, Catherine Gerrard noted: "Ross is Australia's most well-known living composer and we are so delighted to be working with him. We aim to broaden the audience for Ross' music and further build on his successful compositional career."
ABOUT ROSS EDWARDS
Edwards' Dawn Mantras greeted the new 2000 millennium in a global telecast from the sails of the Sydney Opera House to universal acclaim and an estimated audience of two billion people around the world. Other well-lauded works include his Fourth Symphony – Star Chant, his Oboe Concerto –Bird Spirit Dreaming, Full Moon Dances and Frog and Star Cycle. Edwards has been engaged by many commissioners across his career and his music is performed at international festivals, notably the Edinburgh International Music Festival, the London Music Festival, New York's Mostly Mozart and recently the Tuscon Winter Chamber Music Festival, which commissioned and premiered his Four Inscapes with a solo part for Chinese pipa, taken up by Wu Man, the world's leading pipa virtuoso.
Edwards' music, with its dancing rhythms inspired by the voices of living organisms, has always attracted choreography. His violin concerto Maninyas has been taken up by some of the world's leading dance companies including the renowned Houston Ballet which also commissioned and premiered the ballet Zodiac, choreographed by Stanton Welsh.
As one of Australia's best known and most performed composers, Edwards has won numerous awards. Two Keating Fellowships in the 1990s enabled him to embark on a symphonic cycle of which he has so far completed six symphonies and is dreaming of a seventh. In 1997, Ross Edwards was appointed a Member of the Order of Australia (AM). ABC Classic recently released Edwards' album Frog and Star Cycle which features recordings of a selection of his orchestral works performed by both the Sydney Symphony Orchestra and Melbourne Symphony Orchestra. The album was given a five-star review by The Australian's Graham Strahle with Limelight Magazine's Tony Way noting "Listening to this long overdue issue of two symphonies and a double concerto for percussion and alto saxophone, … there is a wonderful synergy between Edwards' joyous breadth of expression and his quiet spiritual depth."