Tan Dun Australian Premiere Of 'Buddha Passion' With The Melbourne Symphony Orchestra
26th September 2018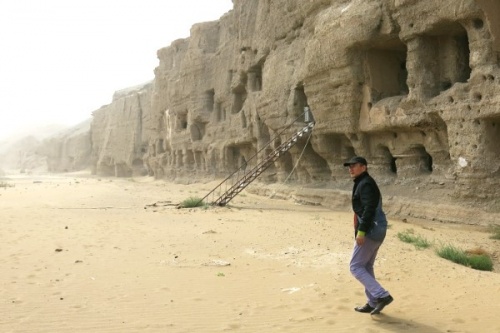 Tan Dun, world-renowned artist and UNESCO Global Goodwill Ambassador, has made an indelible mark on the world's music scene with a creative repertoire that spans the boundaries of classical music, multimedia performance, and Eastern and Western traditions. A winner of today's most prestigious honors including the Grammy Award, Socar/Adacmy Award, Grawemeyer Award, Bach Prize, Shostakovich Award, and, most recently, Italy's Golden Lion Award for Lifetime Achievement, Tan Dun's music has been played throughout the world by leading orchestras, opera houses, international festivals, and on radio and television.
On May 23 2018, Tan Dun conducted the world premiere of his landmark new oratorio work, 'Buddha Passion', at the Dresdner Musikfestspiele at Kulturpalast Dresden, Germany, to great acclaim. This October, the work will receive its Australian premiere with the Melbourne Symphony Orchestra, followed by its Asian, and North American premiere.
Commissioned jointly by the Dresdner Musikfestspiele, the New York Philharmonic, The Los Angeles Philharmonic, and the Melbourne Symphony Orchestra, the monumental piece - sung in Chinese and Sanskrit - is scored for seven soloists, choir, and orchestra. Premiered in Dresden by the Münchner Philharmoniker, featuring the International Chorakademie Lübeck, this monumental work continues to share its message of peace and cultural exchange through premiere performances this season in Australia, Asia, and North America, with its premiere solo cast.
'Buddha Passion' weaves stories that have lived in the hearts and minds of the Eastern World for thousands of years. 'Buddha Passion' will be the very first "passion" story written about the lessons of Buddha with music inspired by the ancient city of Dunhuang and the awe-inspiring Mogao Caves, which have been under protection for the past thirty years as a UNESCO World Heritage Site.
Details:
Sen Guo | Soprano
Kang Wang | Tenor
Shenyang | Baritone
Huiling Zhu | Mezzo-soprano
Tan Weiwei | Female Indigenous Singer
Batubagen | Male Indigenous Singer
Wenqing Shi | Fantan Pipa Soloist and Dancer

Australian premiere – October 6 2018, Melbourne Festival, Tan Dun, conductor
Asian premiere – November 2-3 2018, Hong Kong New Vision Festival, Tan Dun, conductor
North American premiere – February 9-8 2019, Los Angeles Philharmonic, Gustavo Dudamel, conductor