Harts New Single 'Shake Ya Pants' Out Now!
26th September 2018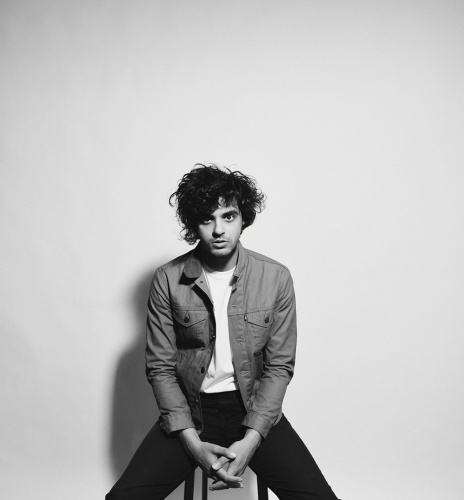 Singer/songwriter, multi-instrumentalist, composer, and music producer, Harts aka Darren Harts, has released a brand new track, 'Shake Ya Pants' ahead of his National tour and imminent album release.
"Shake Ya Pants is a light-hearted and fun tune about being comfortable in your own skin. It's kinda like a fun pep talk, encouraging somebody to be themselves when they may lack self-confidence. I debuted an extended version of the track live for the audience at my Howler show back in July and they loved it. I've been looking forward to putting this out ever since!" - Harts
Harts independently released his 2014 LP, "Daydreamer", a ten-track collection of guitar-heavy electro-funk jams that drew praise from Prince Rogers Nelson himself, who noted that Harts' full-length debut reminded him "of how I was at that age". It was later revealed that Harts had traveled to Prince's Paisley Park compound earlier int he year for a meet-and-greet/jam session.
2015 saw Harts release his second EP titled Breakthrough, which featured two Triple J #1 played songs When a Man's A Fool and the title track Breakthrough. Harts was approached by Subaru for an experimental creative campaign in which the 2016 WRX model car was fitted with the guitarists Wah-Wah pedal as the accelerator. The campaign reached hundreds of thousands of people and helped cement Harts as Australia's newest guitar hero. 2015 also saw Harts play shows in both Hong Kong and Thailand.
Harts joined the ranks at Universal for his sophomore LP, 2016's "Smoke Fire Hope Desire", which was issued in the United States the following year via Razor & Tie. The album earned much praise and accolades including being awarded Breakthrough Artist of the Year at the GQ Australia Men Of The Year Awards, being invited to collaborate on a song with The Roots and Lenny Kravitz for the official 2016 Olympic Games Campaign, and gaining major radio airplay including landing Triple J's Album of the Week. 2016 saw Harts visit Europe and play shows in Amsterdam, Paris, London, and Berlin, as well as a festival slot at Pink Pop in the Netherlands.
Departing Australia to pursue career opportunities in the U.S for the majority of 2017, Harts reached a wider audience via American television when his song 'Power' featured in the DC Comics NBC sitcom Powerless, and also landed a video premiere for the single 'Peculiar' on Conan O'Brien's digital channel Team Coco. Harts toured the U.S including shows in San Francisco, New York, and LA. He also performed at Chicago's Wicker Park Festival and LouFest Music Festival in St Louis.
2018 has already seen Harts land huge features such as playing guitar with Joey Bada$$ on Triple J's Like A Version and rocking 80,000 people at the MCG with Peking Duk for the NRL State of Origin pre-game entertainment. He also wrapped up two huge sets at Bluesfest and premiered a brand new expanded live band for a special sold-out show at Howler in Melbourne in July. Harts has recently released singles 'Ain't Nothin' On Me', 'Wishfulness' and '20&19', both of which are set to feature on his upcoming album due later this year, along with 'Shake Ya Pants'.
Upcoming Shows - November
Fri Nov 2 - The Fat Controller - Adelaide, SA
Sat Nov 3 - Jack Rabbit Slims - Perth, WA
Fri Nov 16 - Hotel Brunswick - Brunswick Heads, NSW
Sat Nov 17 - The Triffid - Brisbane, QLD
Thu Nov 22 - Anu Bar - Canberra, ACT
Fri Nov 23 - The Factory Theatre - Sydney, NSW
Sat Nov 24 - The Cambridge - Newcastle, NSW
Thu Nov 29 - The Corner Hotel - Melbourne, VIC
Fri Nov 30 - Torquay Hotel - Torquay, VIC
Ticket info available at www.hartsmusic.com
Related News