Snow White
4th June 2018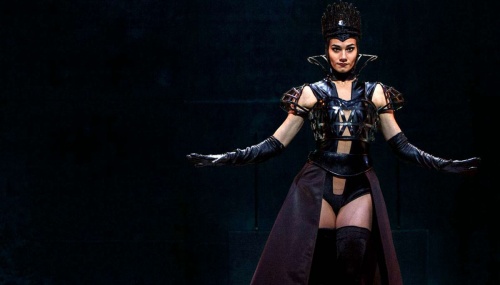 Featuring costumes by legendary haute couture designer Jean Paul Gaultier, lavish sets by Thierry Leproust and music by Gustav Mahler, this wickedly dark retelling of the classic tale is guaranteed to leave you spellbound.

Inspired by the original Brothers Grimm fairytale of 1812, this extravagant full-length ballet follows the renowned story of innocent Snow White with 'skin as white as snow' and the envy, deceit and obsession of her stepmother Queen. White tutus give way to sumptuous, avant-garde costumes and classical ballet surrenders to modern choreographic magic in a Snow White – most simply put – fairer than them all.

Don't miss your chance to see the award-winning Ballet Preljocaj in their much anticipated return to Australia following their sold out season in 2016.
Tour Dates
Sydney Opera House -- Wednesday 6 June to Sunday 10 June 2018
Arts Centre Melbourne -- Wednesday 1 August to Sunday 5 August 2018



| "Mirror, mirror on the wall, who in this land is the fairest of all?"