MSC Appoints First A&R Manager For AUS & NZ, Larry Heath
30th May 2017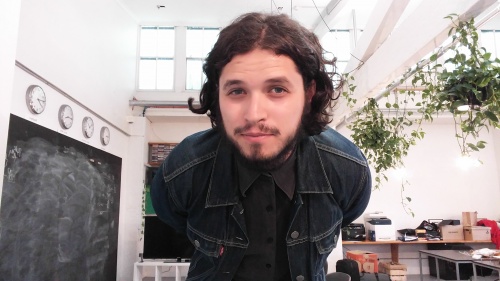 Music Sales Creative continues to build its creative team with the appointment of Larry Heath as the legendary company's first ever dedicated A&R Manager in Australia & New Zealand.
Larry brings a wealth of experiences to Music Sales, from being the founder of one of the most respected and revered independent music publications in Australia, the AU review, to curating regular live music events in Australia and around the world, including, most recently, a showcase at the annual Canadian Music Week in Toronto.
Domestically, his company Heath Media programmes and promotes the annual Courtyard Sessions at the Seymour Centre in Sydney and the National Live Music Awards (NLMAs) - which celebrate the best in Live Music in Australia at the end of each year.
Across recent years, in addition to speaking at conferences all over the world, Larry has been a judge for the prestigious AMP Award (Australian Music Prize), The ARIAs, The Age Music Victoria Awards, The AIR Awards and more, helping highlight the best musical talents Australia has to offer with all his endeavours.
Larry joins a rock-solid team at the re-invented Music Sales, alongside Creative Director, Denise Sharp (ex-UMPA), Classical Music Consultant, Lyle Chan (ex-abc classics) and Licensing Manager, Lucy Song (ex-Sony Music).
Managing Director, Jane English is overjoyed to have Larry join the company as its first A&R Manager. "With Larry's contacts, background, enthusiasm, professionalism, knowledge of music and the music scene, as well as his frequent overseas travel to conferences and festivals with The AU Review, I am knocked out that Larry has joined our team."
"Larry's job is that of an old & new school music publisher: Discover, Nuture, Plug: Discover new songwriters, Nurture their careers (including writer collaborations) & Plug their songs. All-in-all, to facilitate a successful, fruitful career for our songwriters."
Of his new appointment, Larry Heath said, "Though I'm bringing almost a decade of experience in the industry to the position, few may argue I was the obvious choice for the position - yet at the same time I couldn't feel more seasoned for the role; serving to continue my ongoing ambition of supporting the great talent we have in this country."
"I am thrilled to be given the opportunity to do this in the shoes of an incredible, brand new position for this world renowned company and I can't wait to start announcing our first new signings as we brings some exciting, fresh talent into Music Sales Creative."
Larry can be contacted at m: +61 403 993 500 | e: larry.heath@musicsales.com.au