Sydney Dance Company Brings Frame Of Mind To USA
15th March 2017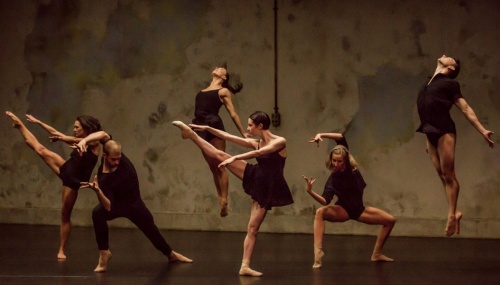 Following its acclaimed Australian premiere in 2015, Sydney Dance Company has taken its multi award winning dance production 'Frame of Mind' to the US for an eleven date performance run on the east coast. 'Frame of Mind' was choreographed by the dance company's Artistic Director Rafael Bonachela, who describes the work as being "born of my own experience of wanting to be in two places at once". The dance is set to music by our Brooklyn based composer Bryce Dessner, who is also a member of Grammy nominated band The National. The three works used in the production, "Tenebre", "Little Blue Something" and "Aheym", feature on the 2013 Dessner-Kronos String Quartet collaboration 'Aheym: Kronos Quartet Plays Music By Bryce Dessner', and were written as a musical evocation of home and flight, inspired by the stories of Dessner's Jewish grandparents who had settled in Brooklyn.

Dessner has collaborated with artists as diverse as Steve Reich, Philip Glass, Laurie Anderson, David Lang and Sufjan Stevens. His film work includes 'Big Sur' and 'The Revenant', the latter being nominated for Best Original Score at the 2016 Golden Globes. Dessner is published by distinguished classical music publishing house Chester Music.

? Explore some more of Dessner's musical offerings here.