The Encounter
11th January 2017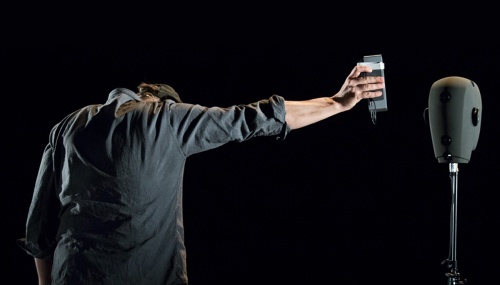 Inspired by the book Amazon Beaming by Petru Popescu, Richard Katz transports us to the humid depths of the Amazon, his storytelling served by the enveloping presence of innovative binaural 3D audio technology. The Encounter, directed by Simon McBurney,comes to Sydney Festival fresh from Broadway.

In 1969, National Geographic photographer Loren McIntyre became lost in a remote part of the Brazilian rainforest while searching for the Mayoruna people. His encounter was to test his perception of the world, bringing the limits of human consciousness into startling focus. As McIntyre's mesmerizing tale reaches its climax, this extraordinary performance asks some of the most urgent questions of today: about how we live and what we believe to be true.

Threading scenes of his own life with details of McIntyre's journey, Richard Katz incorporates objects and sound effects into this solo performance to evoke an intimate and shifting rainforest landscape. Transmitted direct to the audience through provided headphones, the show's groundbreaking sound design plugs into the power of the imagination, questioning our perceptions of time, communication and our own consciousness.
The production features "In The White Silence" by John Luther Adams, represented by Music Sales worldwide (excl. US).


★★★★★ - The Independent
★★★★★ - The Financial Times
★★★★★ - Time Out London
★★★★★ - The Herald
★★★★★ - The London Sunday Times
★★★★★ - The Daily Mail
★★★★★ - The Daily Telegraph
★★★★★ - London Evening Standard
★★★★★ - The Sunday Herald
★★★★★ - The Scotsman


"This barnacle undid my spell by runNing counter-clockwise. i could be the crack between here and there. the crack through which another time, our time, might flood."