CALM launches major new suicide prevention campaign
30th June 2022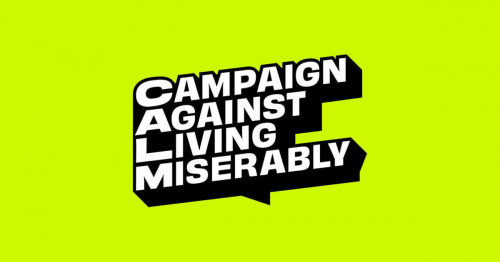 A fantastic charity and great use of the song 'Bring Me Sunshine'. We are delighted to support CALM in their latest major new suicide prevention campaign.
The campaign, which features an installation of smiling portraits in London, aims to raise awareness around suicide and explain that 'suicidal doesn't always look suicidal'. To do this, CALM and adam&eveDDB have created an installation of photos of smiling people, that is displayed in an outdoor exhibition on the South Bank in London.
The exhibition is accompanied by a 90-second TV commercial, music supervised by James Radford, which launched on ITV's This Morning. The spot features home video footage that similarly shows seemingly happy people enjoying life, playing with children and making jokes, before it is revealed at the end that soon after the imagery was shot, they died by suicide.
More about CALM...
125 people a week die by suicide, CALM exists to change that. CALM's been shouting about suicide prevention since 1997, when their life-saving helpline launched. Originally set up as an NHS pilot, the helpline started out in Merseyside, CALM became a national charity in 2006, meaning they could support people who needed us across the country.