Justine Barker Signs To Music Sales
14th March 2017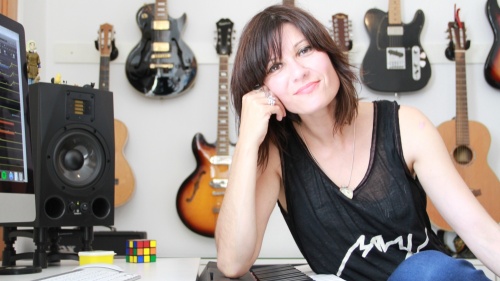 Music Sales are delighted to announce the signing of Justine Barker to our roster of composers.
Justine is best known for her work on critically acclaimed drama series Suspects. A multi-instrumentalist with a diverse yet distinctive style, her music has been broadcast on BBC1, ITV, Channel 4 and Channel 5 and she has balanced TV credits with a varied and fruitful film career, scoring over 40 shorts in six years, including work for award-winning directors Rebecca Johnson, Sam Callis and Jake Graf. Other TV projects include writing music for Holby City, Casualty and Sirens, as well as devising musical identities for new productions in development.
Justine was the winner of Best Composer at Underwire Film Festival 2016, as selected by the Musicians Union and was chosen for WFTV's mentoring programme and BAFTA Crew 2016. Justine also writes and produces lyrical songs and instrumental tracks for music production libraries and produced 50 tracks to order for 5 seasons of BBC1's Outnumbered.
Related News