Ankerstjerne signs publishing deal with Edition Wilhelm Hansen
28th april 2021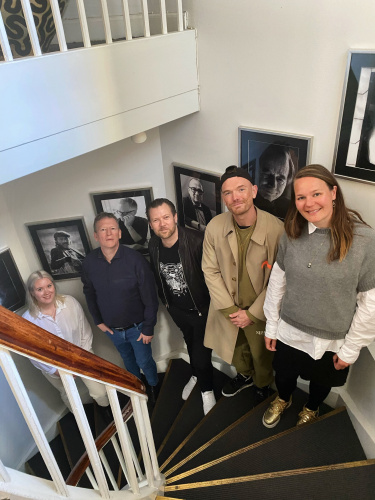 Ankerstjerne signs publishing deal with Edition Wilhelm Hansen, part of Wise Music Group
We are extremely pleased to welcome Danish songwriter and artist Ankerstjerne to Edition Wilhelm Hansen!
Lars Ankerstjerne, known professionally as Ankerstjerne, has written countless massive hits with Rasmus Seebach, Burhan G and for his own platinum-selling solo project. He has won the award for "Songwriter of the year" twice at the Danish Music Awards and has been one of the most played songwriters on Danish radio in the last 10 years. He even took the top spot three years in a row (2013-2014-2015), and he has over 25 platinum- and gold certifications on his resumé. In 2019 and 2020, Ankerstjerne shared his experience in the music industry with new talents, when he assumed the role as judge on the Danish 'X Factor' talent show.
We're looking forward to begin our working relationship with Ankerstjerne!
Related News