Queen of Hearts awarded Nordic Council Film Prize
30th oktober 2019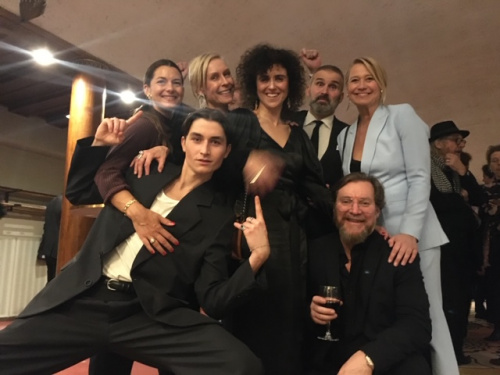 The Nordic Council Film Prize 2019 has been awarded to director May el-Toukhy, screenwriter Maren Louise Käehne and producers Caroline Blanco and René Ezra for the Danish film QUEEN OF HEARTS.
The highly acclaimed film QUEEN OF HEARTS received Tuesday night the NORDIC COUNCIL FILM PRIZE 2019, one of Northern Europe's most coveted film awards, on stage in Stockholm Concert house. The prize endowed with DKK 350,000 is shared among director, screenwriters and producers in recognition of film as an art form, based on the collaboration between the main functions.
'It is impossible not to praise Trine Dyrholm for her formidable nuanced performance as 'Queen' Anne, but at all levels – cinematography, music, production design and more. - 'The Queen' is an impressive feat. It makes an almost impossible task seem easy and effortless' (quote from the jury motivation).
Music Sales Creative Cph music supervised the film placing 6 copyrights and 3 masters including works by the Edition Wilhelm Hansen signings Thomas Blachman, Carsten Dahl and Bent Sørensen as well as Bosworth Songwriter William Fitzsimmons. Furthermore Music Sales copyright "Tainted Love" was featured in a key scene with lead actress Trine Dyrholm dancing on her own.
http://www.nordiskfilmogtvfond.com/movie/queen-of-harts
http://www.nordiskfilmogtvfond.com/press/nordic-council-film-prize-2019-winner
Related News