Oscar-Nominierung für 'Lion'-Score
24th Januar 2017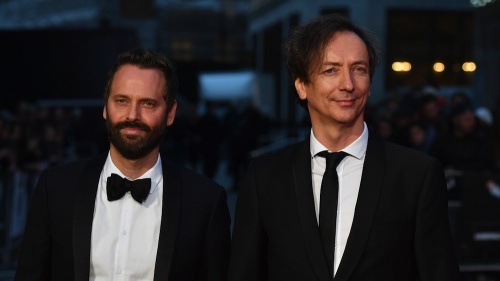 GERMAN: (for English click 'more'): Nach Nominierungen für diverse wichtige Preise gehen Volker Bertelmann und Dustin O'Halloran nun auch ins Rennen für die heißbegehrten Oscars. Ihr Score für 'Lion' ist auf der Liste der Nominierten. Die Verleihung findet am 26. Februar statt. Glückwunsch!
ENGLISH: After several nominations for important prices Volker Bertelmann and Dustin O'Halloran are as well nominated for the most sought-after price of all, the Oscar. Their score for 'Lion' is listed among the nominees. The award ceremony will be on 26 February. Congratulations!
Volker and Dustin on the nomination:
"We feel extremely honored to receive this Academy Awards nomination and to be acknowledged by The Academy of Motion Pictures, Arts and Sciences. We celebrate this nomination with our friend and colleague director Garth Davis, and the whole creative team and talented cast of Lion. We are grateful that our music supports this magnificent true story of love, determination and family. Saroo's journey enriched our lives and we hope it will touch audiences watching this beautiful movie around the world, bringing us all closer together."
Related News