Cyndi Lauper & Volbeat - Coversongs
10th Juni 2016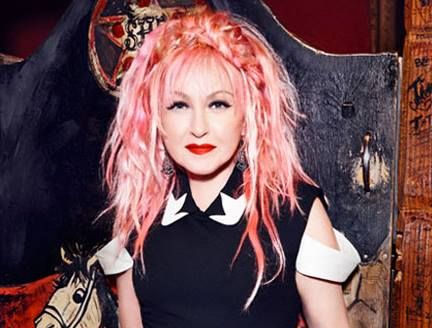 GERMAN: Sowohl die 80er-Ikone Cyndi Lauper als auch die dänische Rockband Volbeat covern auf ihren aktuellen Alben alte Songs aus dem Music-Sales-Katalog.
Auf "Detour" (Release: 6. Mai 2016) widmet sich Cyndi Lauper der Countrymusik und präsentiert ihre eigene Version des Klassikers "The End Of The World" (Kent/Dee), der erstmals in den 60er Jahren durch Skeeter Davis bekannt wurde und unzählige Male von diversen Künstlern gecovert wurde.
Das aktuelle Volbeat-Album "Seal The Deal & Let's Boogie" ist vor wenigen Tagen erschienen und direkt auf Platz 1 der deutschen Albumcharts eingestiegen. Mit dabei ist ein Cover des Songs "Battleship Chains" (Terry Anderson), der erstmals in den 80ern durch die US-Rockband The Georgia Satellites größere Verbreitung fand.
Diese Coversongs und weitere aktuelle Releases gibt's in unserer Playlist New Songs - 2016 zu hören.
ENGLISH: Both 80's queen Cyndi Lauper and Danish rock band Volbeat included cover versions of Music Sales songs on their most recent albums.
Cyndi Lauper's album "Detour" (released on 6 May 2016) contains several country recordings and her very own version of the evergreen "The End Of The World" (Kent/Dee) which firstly became famous in the 60's through singer Skeeter Davis and inspired many artists to create cover versions.
The current Volbeat album "Seal The Deal & Let's Boogie" was released a few days ago and peaked at #1 of German album charts. It contains a cover version of the song "Battleship Chains" (Terry Anderson) which first reached a wider public in the 80's through a recording by the US rock band The Georgia Satellites.
Listen to both cover songs and other current releases here: New Songs - 2016.