Shigeru Umebayashi to receive Lifetime Achievement Award at Rome Film Fest
5th October 2023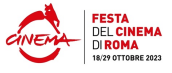 Shigeru Umebayashi will receive the Lifetime Achievement Award of the
eighteenth Rome Film Fest, which will take place from October 18th to 29th 2023 at the Auditorium
Parco della Musica Ennio Morricone.
The announcement was made by the Artistic Director Paola
Malanga with Gian Luigi Farinelli, President of the Fondazione Cinema per Roma, and Francesca
Via, General Manager.
Japanese composer Shigeru Umebayashi is the author of some of the most iconic soundtracks in
the history of world cinema. His work, situated at the confluence of eastern and western music, is
unique, vibrant and intense.
Thanks to his original and absolutely recognizable style, Shigeru
Umebayashi has collaborated, among others, with extraordinary filmmakers such as Wong Karwai (In the Mood for Love, 2046, The Grandmaster), Zhāng Yìmóu (House of Flying Daggers, Curse of
the Golden Flower) and Yuen Woo-ping (True Legend, Crouching Tiger, Hidden Dragon: Sword of
Destiny).
An internationally beloved author, Umebayashi also worked on the films A Single Man by
Tom Ford, Hannibal Rising by Peter Webber and, in Italy, with Roberta Torre (Mare nero) and Marco
Simon Puccioni (Come il vento). Shigeru Umebayashi will be featured in an encounter with the
public; the Rome Film Fest spectators can also rediscover certain cult films such as In the Mood for
Love.