Ólafur Arnalds new album 'some kind of peace' Out Now + WHEN WE ARE BORN film coming soon in 2021
6th November 2020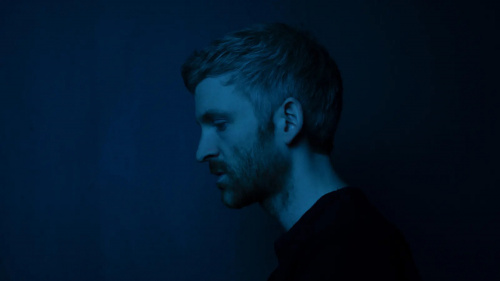 Multi-instrumentalist and composer Ólafur Arnalds has released album some kind of peace, his first album published by Bosworth Music, part of Wise Music Group.
As his most revealing and vulnerable work to date, the album features a beautiful new track, 'We Contain Multitudes', and features Ólafur's close companions Bonobo, Josin, and JFDR (as seen on the album's stunning first single, 'Back to The Sky').
Ólafur Arnalds is one of the most influential musicians of modern times: a multi-faceted talent, who has paved the way across the electronic and classical worlds. 'some kind of peace', nonetheless has the feel of a brand-new chapter for Ólafur. Within, you'll find a self-confessed perfectionist grappling with the messier realities of everyday life: the possibilities of love, of settling down, and how to navigate all of that during a global pandemic (the album was half-written prior to lockdown, and completed at Arnalds' harbor studio in downtown Reykjavik). What's emerged on 'some kind of peace' is a record about letting your guard down, and ultimately what it means to be alive.
Recorded at his studio at the harbour in downtown Reykjavik, some kind of peace is Ólafur's most personal record to date, one that's open and honest. The album was born out of the following mantra: "we can't control anything that happens to us. All we can do is control how we react to what life gives us."
LISTEN TO some kind of peace HERE
Following the release of some kind of peace, Mercury Studios has announced Ólafur Arnalds' WHEN WE ARE BORN, a short film directed by Vincent Moon and produced by Mercury Studios, Petites Planètes and Akkeri Films for Mercury KX— coming in 2021.
Tracing a metaphysical and yet thoroughly human journey based on his life, WHEN WE ARE BORN follows Arnalds through music that reflects his inner landscapes like anxiety, letting go and falling in love. As he explores this surreal world through sound, we see these emotions manifested and symbolised all around him through set design, lighting and dance. We come to realise that the music in the film is a reaction to those abstract experiences, revealing a layered, metaphorical world.
WHEN WE ARE BORN was filmed on location in Iceland in summer 2020. The music throughout the film builds upon some kind of peace and was performed and recorded live on set, with the location of performers in a scene impacting their sound in realistic ways; representing a constant cinematic conversation between picture and music. It features the contributions of an unparalleled creative collective including ground-breaking choreographer Erna Ómarsdóttir, the Icelandic Dance Company and cinematographer Thor Eliasson.
"When We Are Born is a very personal journey set within a world that blurs the boundaries of reality," says Arnalds. "Recording everything live on set, including the music, in a long seamless sequence we wanted to feel the raw process of creativity within the film itself and to present the music as a reactionary element to the real life stories that influenced it.
Through themes of rituals, relationships and exploration of our inner landscapes, WHEN WE ARE BORN is a film focused on how we all move forward — made especially potent in the times of disconnect and isolation we now live in.
Praise for Ólafur Arnalds' some kind of peace
"'some kind of peace' is the most impactful record I've heard this year. At the center of Ólafur Arnalds' music are his melodic piano sounds, which often capture not just the notes, but the atmosphere, the sound of the hammers and the guts of the instrument."
— Bob Boilen, NPR Music (50 Best Albums of 2020)
"Ólafur Arnalds draws mystery from seeming simplicity in 'Woven Song' from his new album, 'Some Kind of Peace.' He devised a Minimalist piano waltz to accompany an icaro, a healing song from an Amazonian shaman who has a whispery high voice. A string section quietly wafts in yet ends up being all that's left, sustaining chords like the waltz's ghostly memories." — The New York Times
"These neoclassical compositions are incredibly touching and full of wonder." — Paste
"On 'some kind of peace,' the Icelandic multi-instrumentalist embraces birth, death, and new beginnings" — Document Journal
Related News