RIP Frederick 'Toots' Hibbert
16th September 2020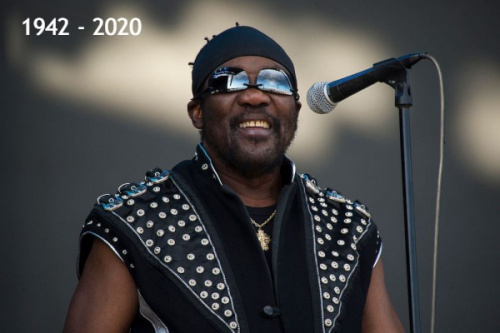 Frederick 'Toots' Hibbert, Grammy-Award winning multi-instrumentalist, singer-songwriter and front-man of the legendary Jamaican group 'Toots and the Maytals', sadly passed away on Friday 11th September at the age of 77.

The news was confirmed on the band's official social media account with the words "It is with the heaviest of hearts to announce that Frederick Nathaniel 'Toots' Hibbert passed away peacefully tonight, surrounded by his family at the University Hospital of the West Indies in Kingston, Jamaica."

One of Jamaica's most influential musicians, Toots was a pioneer in the popularisation of reggae music, often referred to as 'one of the fathers' of the genre. His career spanned six decades, helping establish the fundamentals of reggae including coining the name, first featured in his 1968 hit 'Do The Reggay'. Toots told 6 Music "The music was there, and no-one didn't know what to call it. I recorded this song (Do The Reggay) and people told me that the song let them know that our music is called Reggae. So, I'm the one who coined the word!"

Toots' death comes a matter of weeks after the release of Got to Be Tough, the band's first full-length album in more than a decade. The album, which saw Toots acting as producer, songwriter and musician, has received standout, worldwide recognition including a 6 page feature in Rolling Stone Magazine looking at Toots' entire career leading to the release of Got To Be Tough. Toots said the album "is speaking out about injustices while pointing to a better time, teaching a path to recovery and step to better days on the journey ahead. This album is a bind builder of positive objectives".
Marcus Wise, Global Head of Media says: "I feel honoured to have worked with Toots Hibbert over the last few years. The Wise Music family and I are deeply saddened by the news of his passing. Toots' powerful voice had the unique ability to transcend genres and musical styles and his lyrics were personal yet universally inclusive. He was a true master of his craft. I will miss his boundless creativity and magnetic personality. My thoughts and condolences are with his family at this difficult time."

Listen here
Related News