Hildur Guðnadóttir Wins Best Original Score at The Oscars
10th February 2020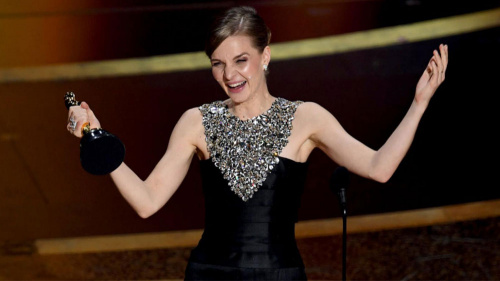 Hildur Guðnadóttir has won the Oscar for Best Original Score for Joker, making her the fourth woman to ever win in the category.
"To the girls, to the women, to the mothers, to the daughters, who hear the music bubbling within, please speak up. We need to hear your voices," Hildur said in her memorable acceptance speech, which Rolling Stone cites as one of the best moments of the ceremony.
The win caps off an incredible award season in which Hildur was awarded the Golden Globe, the Critics' Choice Award and the BAFTA for Joker, as well as an Emmy and a Grammy for her score to the critically-acclaimed HBO series Chernobyl.
Related News