Minnie Riperton's "Les Fleurs" Featured on Jordan Peele's "Us" Soundtrack - Deluxe Vinyl Set
3rd September 2019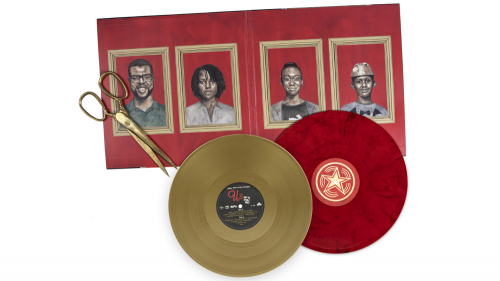 Minnie Riperton's classic "Les Fleurs," written by Richard Rudolph and Charles Stepney, is featured on Jordan Peele's "Us" soundtrack, as part of a brand-new deluxe vinyl set.

Appearing at the film's end credits, Peele's significant use of "Les Fleurs" has been noted by Variety, Genius, uDiscoverMusic.com, and more.

"It's almost a palate cleanser," Mike Knobloch, President of Film Music for Universal Pictures, shares with Variety.

"It is clearly not an obvious choice, if you're going down the playlist of songs that you would think would have a significant role in this movie. But even though it's not exactly a happy ending, it is a wink and it lets you off the hook and it allows you to exhale, even if, played against the visual, you're not quite all the way out of the woods. So it really checks a lot of boxes in a very satisfying way."
"Jordan found that and put it in early on … anything else that we talked about or tried did not hold a candle to how well Minnie Riperton worked, in putting a really pretty song against a not totally neat and tidy ending," Knobloch continued.
Released in 1970, "Les Fleurs" appears as the first track on Riperton's debut album Come To My Garden.
Related News