Music Sales Corp. Acquires Administrative Rights to Frederick Hollander's Catalog for the US and Canada
16th January 2019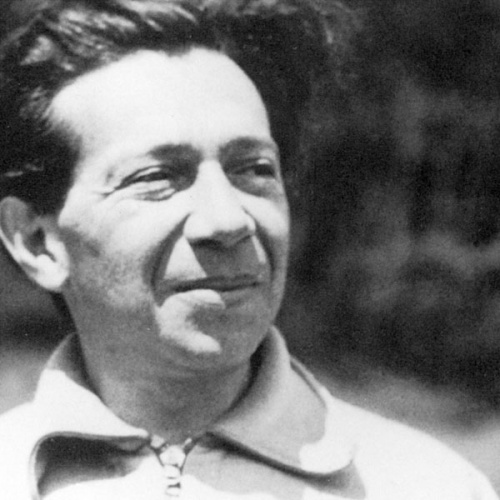 Music Sales Corp. announces it has acquired the administrative rights to German composer Frederick Hollander's catalog for the US and Canada.
The deal includes Hollander's signature piece "Ich bin von Kopf bis Fuß auf Liebe eingestellt," and its popularized version "Falling In Love Again," with English lyrics by Reginald Connelly. First performed by Marlene Dietrich and the Frederick Hollander Orchestra within the 1930 film Der Blaue Engel, Dietrich later recorded and brought the English composition to international success. Since, the song has been interpreted by countless artists - most notably Billie Holiday, Count Basie, Dionne Warwick, Sammy Davis Jr., and The Beatles.
Der Blaue Engel was just the beginning of Hollander's career in film. He quickly became a featured composer for Germany's leading film studio UFA, where he produced music for classic films including Einbrecher, Der Mann, der seinen Mörder sucht, Stürme der Leidenschaft, and Ich und die Kaiserin.
Hollander has been praised for his bold and progressive voice within Germany's Weimar era. In 1931 he opened Tingel Tangel, a cabaret-style theater within Berlin's famous Theater des Westens, which became wildly successful for its "jazzy music, witty lyrics, and daring political satire." Many of these performed pieces, like "Spuk in der Villa Stern" made Hollander an early Nazi target, and he escaped to the United States within two years of Hitler's prominence.
Once arriving in Hollywood, Hollander's career as a film composer continued to flourish. Similar to "Falling in Love," select songs led to success beyond their respective films including "Awake in a Dream" (Desire,1936) performed by frequent collaborator Marlene Dietrich, and "Moonlight and Shadows," introduced by Dorothy Lamour (The Jungle Princess, 1937), which later inspired versions that topped the US charts by Shep Fields and his Rippling Rhythm, Eddy Duchin and His Orchestra, and Bing Crosby.
Hollander composed for over one hundred films, including Here Comes Mr. Jordan (1941), The 5,000 Fingers of Dr. T. (1953 Academy Award nominee), and Sabrina (1954) starring Audrey Hepburn.
To commemorate his immense musical contributions, Hollander was awarded the 1959 Order of Merit of the Federal Republic of Germany, and posthumously received a center-city square named in his honor (Friedrich Hollaender Platz).
Additionally this January, Hollander's songs from the Weimar-era will be celebrated within Juilliard's Marcus Institute for Vocal Arts and New York Festival of Song (NYFOS)'s program titled "Kurt Weill's Berlin," for being as "bracing and brilliant as the day they were written."