Composer Ariel Marx Signs Worldwide Co-Publishing Deal with Music Sales Corporation
28th November 2018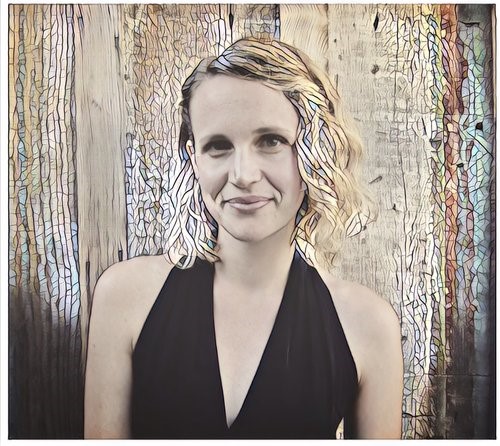 Music Sales Corp. is thrilled to announce the signing of the award-winning film/TV composer and multi-instrumentalist Ariel Marx to a worldwide co-publishing deal. The agreement covers all existing and future works, including the scores to the acclaimed films The Tale and To Dust.
Recently hailed as "a film composer to watch" by Filmmaker Magazine, Ariel is recognized for her versatility in genre and ability to craft engaging, emotional undertones for the screen. A violinist herself, she often pairs strings, piano, and folk instruments with electronics.
This year, Ariel most notably scored the Emmy, Gotham, and Spirit Award-nominated HBO film The Tale (starring Laura Dern, Elizabeth Debicki, Jason Ritter, Ellen Burstyn, Common and John Heard), in addition to Shawn Snyder's To Dust (starring Géza Röhrig and Matthew Broderick) which garnered both the Narrative Audience Award and Best New Narrative Director at the 2018 Tribeca Film Festival.
Musical works to come include a co-composed score for Edward James Olmos' forthcoming filmThe Devil Has a Name, as well as featured music for both Galt Niederhoffer's 10 Things We Should Do Before We Break Up, and Sarah Pirozek's #LIKE.

"I am thrilled and proud to be joining the Music Sales community," Ariel Marx says. "I'm humbled and inspired by my fellow artists and collaborators, and can't wait to see what this journey brings. Thanks for having me!"
"I love Ariel's choices musically and am so excited to witness her push her own creative boundaries," says Oscar Mazzola. "She is a rising star among her peers and I am so honored that she chose to work with us."
Listen to Ariel's original motion picture soundtrack for The Tale, in addition to a selection of recent works here.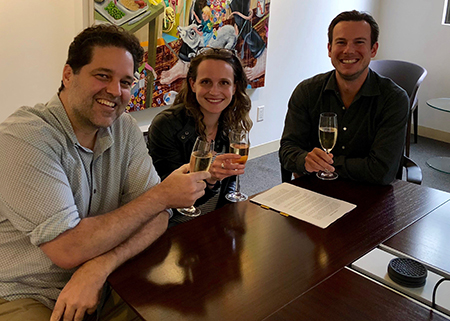 (Photo: Music Sales' Vice President of A&R, Film, TV, and Ads Oscar Mazzola, Ariel Marx, and Music Sales' Executive Vice President Miles Feinberg)