"Wooly Bully" Featured in Cole Haan Animated Advertisement
5th October 2018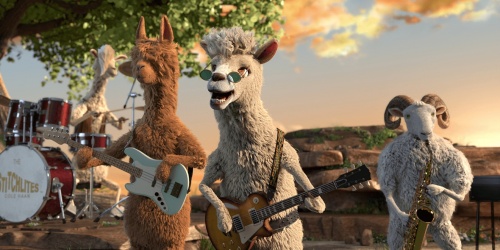 "Wooly Bully," the 1965 Grammy-nominated hit written by Domingo 'Sam' Samudio, is the featured song within Cole Haan's new animated advertisement to introduce their Zerogrand shoe collection with Stitchlite Wool. Created by the animation studio HouseSpecial, the ad features an enthusiastic band of sheep and alpacas performing the timeless song on a hilltop.
Originally recorded by Sam the Sham and the Pharaohs, "Wooly Bully" reached No. 2 on the Billboard Hot 100 chart in June 1965, and stayed on the chart for eighteen weeks - the longest for any song that year. It also was the first American record to sell a million copies during the British Invasion, and despite not reaching #1 on the Hot 100, "Wooly Bully" was declared Billboard's "Number One Record of the Year."
Since the song's initial success, "Wooly Bully" continues to be heavily referenced in popular culture, and has appeared in many classic films including Fast Times at Ridgemont High, Splash and Happy Gilmore.
Adweek provides an inside look at the Cole Haan advertisement here.