Dustin O'Halloran's "We Move Lightly" Featured in Nike & Colin Kaepernick Advertisement
7th September 2018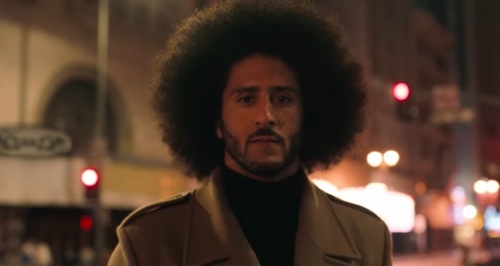 Dustin O'Halloran's "We Move Lightly" is the featured composition within Nike's 'Dream Crazy' advertisement, narrated by NFL athlete and humanitarian Colin Kaepernick. Created for the 30th anniversary of the 'Just Do It' campaign, the powerful ad highlights inspirational stories of various athletes succeeding against all odds, including cameos from Serena Williams and LeBron James.
"We Move Lightly" is from O'Halloran's solo 2011 album Lumiere, which includes contributions by Peter Broderick, O'Halloran's A Winged Victory for the Sullen collaborator Adam Wiltzie, and was mixed by the late Jóhann Jóhannsson.
This high-profile placement jumpstarts the momentum of what is to come from O'Halloran. The Emmy Award-winning and Academy Award-nominated composer most recently scored George Tillman Jr's The Hate U Give, which premieres today at the 2018 Toronto International Film Festival. Additionally, the upcoming The Art of Racing in the Rain, directed by Simon Curtis, features a score collaboration between O'Halloran and the award-winning film and TV composer Volker Bertelmann (Hauschka). The duo is known for their Oscar, BAFTA, and Golden Globe-nominated, and AACTA award-winning score for the 2016 film Lion.
For more on Dustin O'Halloran and "We Move Lightly," read Billboard's recent interview with Dustin here.
Related News