Sparta Florida Music Catalog Featured In Trojan Records 50 Box Set
14th August 2018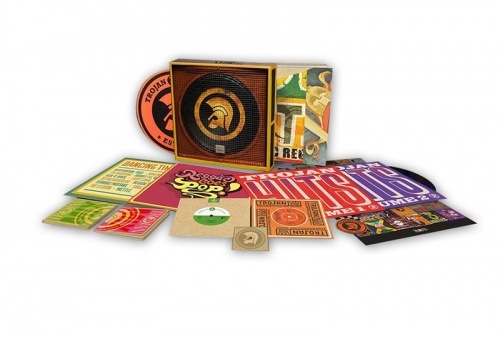 This year Trojan Records is celebrating their 50th birthday in the biggest way. The essential reggae label has released a super-deluxe vinyl box set, featuring many iconic copyrights of the genre from the Sparta Florida music catalog. From "Wear You to the Ball," to "Suzanne Beware of the Devil," and "Reggae In Your Jeggae," Sparta Florida was one of the most significant in bringing reggae, ska, and calypso to the British cultural landscape in the 1960s and 1970s, and also for continuing to inspire artists today through covers and samples including from Lily Allen, The Clash, A Tribe Called Quest, and UB40.
Ranging from first-ever digital releases, rarities and hits from John Holt, The Ethiopians, and many more, The Guardian calls the Trojan Records 50 Box Set "an immaculately curated collection of a golden era."
The collection is just one of the many ways Trojan is commemorating their fifth decade this year. This summer brought forth a series of live events in the UK, and the announcement of a forthcoming documentary highlighting the "origins and ongoing love affair between Jamaican and British Youth culture" told through the story of the label.
Purchase the Trojan Records 50 Box Set here, and stay up-to-date with Trojan Records for additional announcements.