"The Twist" Has Been Inducted Into The Rock and Roll Hall of Fame
18th April 2018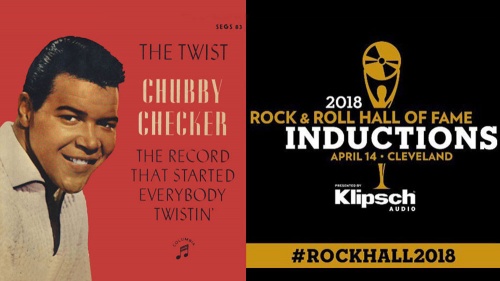 "The Twist," recorded by Chubby Checker and written by Hank Ballard, was among the first songs to ever be inducted into the Rock and Roll Hall of Fame this past Saturday at the 33rd annual ceremony.
"We all know the history of music can be changed with just one song, one record," 'Little Steven' Van Zandt emphasized when introducing the brand-new Singles category. "In three minutes we suddenly enter a new direction, a movement, a style, an experience. That three-minute song can result in a personal revelation, an epiphany that changes our lives."
Hailed as 'the biggest chart hit of all time" by Billboard, "The Twist" is the only song in history to have held the No. #1 spot in two separate cycles – first in September 1960 and then in January 1962.
When Music Sales Corporation acquired the U.S. publishing rights to "The Twist," Executive Vice President John Castaldo reflected on the song's integral place in American history: "It's impossible to talk about the post-WWII American songbook without referencing "The Twist." It's not just a hit song that spawned a dance craze, but an integral part of early rock n' roll that defined the American experience in the early 1960's. The lyric 'My daddy is sleepin' and mama ain't around' propelled the nation's youth to embrace their independence, foreshadowing America's counterculture revolution that culminated in Woodstock."
Read the full report by Billboard here.