Node Records to Release the Official Motion Picture Soundtrack for 'Lemon'
9th January 2018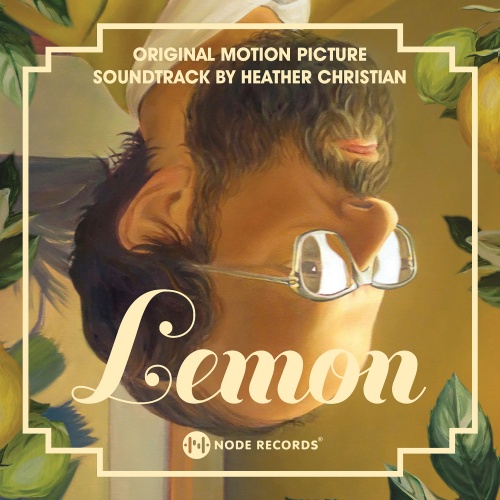 Node Records, a division of the Music Sales Group, is excited to announce the release of the official motion picture soundtrack from Janicza Bravo's film Lemon, featuring original orchestrations by the Obie Award-winning composer and Music Sales artist Heather Christian.

Named a Sundance-favorite by Vogue, the comedy-drama film was acquired by Magnolia Pictures and released in theaters August 18th, 2017. Lemon stars Brett Gelman, Judy Greer, Gillian Jacobs and Michael Cera - all of whom can be heard on the soundtrack which features excerpts from the film's dialogue.

The Lemon soundtrack will be available for purchase and streaming on Tuesday, January 16th, 2018, through all major music services including iTunes, Spotify, Google Play and Amazon.

Heather Christian is an Obie Award-winning composer and performer of music for theatre, film and contemporary avant-folk. A longtime collaborator with director Janicza Bravo, Christian has scored many of the director's short films including Man Rots From the Head (2016), Woman in Deep (2016), Gregory Go Boom (2013), and Eat! (VICE Shorts, 2013).

This fall, Christian wrote and starred in her own folk-blues requiem show 'Animal Wisdom' at the Bushwick Starr. The New York Times, Time Out New York and Vogue all positively reviewed the theatrical work - the latter remarking that Christian "mesmerizes with her fey Southern charm and ferocious emotional conviction."

When composing for Lemon, Christian told Amy Poehler's Smart Girls that she "scored in three different directions simultaneously - to mimic the three 'acts' of the movie." Her varied, whimsical instrumentation was inspired by the film's characters, and the score even includes a vocal oratorio that loosely sets text from Chekhov's play The Seagull.

"I am so thrilled and honored to share my first film soundtrack release for Lemon with Node Records," Christian reflects. "I hope this is the first of many left-of-center film soundtrack releases I am lucky enough to thrust into the world. I hope it captures half of the bizarre joy it was made with."

For more information on Heather Christian and the official motion picture soundtrack for Lemon, visit the Node Records website. Lemon is available for pre-order now on Amazon and iTunes.