Heather Christian's 'Animal Wisdom' Praised By The New York Times and Vogue
8th December 2017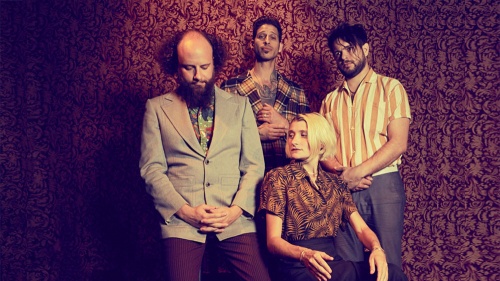 The Obie Award-winning composer and Music Sales artist Heather Christian recently premiered 'Animal Wisdom,' her own folk-blues requiem show at The Bushwick Starr to great acclaim. Co-produced by The Bushwick Starr and West Yorkshire Playhouse, the Mark Rosenblatt-directed show stars Heather herself, who shares conversations between her and her deceased, larger-than-life relatives through spoken word and song. Her musical quartet amplifies her stories, smoothly swaying from gospel and folk-blues, as the show eventually escalates to a 20 minute black-out, full requiem mass with a choir.
Ben Brantley, the chief theater critic for The New York Times, praised the show and hailed Christian as "a singer and composer of blazing creative ambition, (who) has set out to create nothing less than a bona fide, full-scale requiem for the dead in all of our lives."
'Animal Wisdom' was also positively reviewed by Vogue's theater critic Adam Green, who remarked that Christian "mesmerizes with her fey Southern charm and ferocious emotional conviction."
The show has received its second extended run, with a final performance on Saturday, December 9th. Visit Heather Christian's website and The Bushwick Starr for ticket information.
(Photo by Cortney Armitage for The Bushwick Starr)