Terry Riley Scores François Girard's Most Ambitious Film to Date - Hochelaga, Terre des Âmes
18th September 2017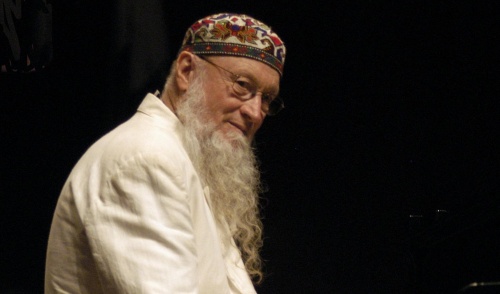 Featuring an original score by minimalist composer Terry Riley, iconic filmmaker François Girard's latest film Hochelaga, Terre des Âmes was met with great acclaim at the Toronto International Film Festival. Variety praised the 'diverse, beautiful score,' by Riley, which also features his son, the composer / guitarist Gyan Riley, and longtime Riley champions Kronos Quartet. Music Sales Creative and G.Schirmer/AMP provided music supervision services for the film.
This marks Terry Riley's first major film score, which has plans to be released later this year on Node Records. A stylistic departure from the composer's signature layering of rhythmic cells and spiritual melodies, the Hochelaga score draws heavily on Riley's study of Indian Raga with a strong emphasis on timbre and moodiness.

Hochelaga, Terre des Âmes is described by TIFF as "a grand fresco on the rich history of Montreal that spans 750 years," and Girard's most ambitious project to date.
Related News