Music Sales Corporation, Inc. Acquires Worldwide Publishing Rights to Vernon Duke Catalog
1st September 2017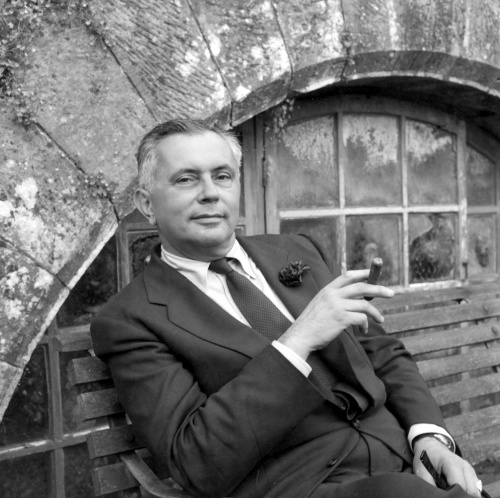 Music Sales Corporation, Inc. announces it has acquired the worldwide publishing rights to Vernon Duke's catalog, including the Great American Songbook gems "April in Paris", "Autumn In New York", and "Taking a Chance on Love" - the latter from the Broadway musical Cabin in the Sky (1940).

Known for his integral contributions to the Great American Songbook, Vernon Duke was also a highly respected classical composer - composing for both orchestra and ballet under his birth name, Vladimir Dukelsky. The Russian-born composer collaborated with many musical luminaries including George and Ira Gershwin, George Balanchine, Sergei Prokofiev and Serge Koussevitzky.
"We're very honored to have the opportunity to bring the two worlds of Vernon Duke together under one roof," said G. Schirmer/AMP/Music Sales President Robert Thompson. "Duke's contribution to the Great American Songbook is legendary, and the depth of his compositional output … from popular songs, musicals, orchestral works and ballets … is remarkable. I'd like to particularly thank Kay Duke Ingalls, widow of Vernon Duke, for her invaluable guidance and expertise."

In February 2016, Duke's musical Cabin in the Sky was revived by Encores! at New York City Center by Artistic Director Jack Viertel. 2016 also saw the commercial release of Misia (PS Classics), the never-before-heard Duke musical from 1949, reconstructed with new book and lyrics by New York Times journalist Barry Singer; arrangements, adaptations and music direction by Scott Dunn; and orchestrations by Jonathan Tunick.
In 1999, Scott Dunn orchestrated and premiered Dukelsky's 'lost' 1923 'Piano Concerto in C.' Prior to the work's long delayed Carnegie Hall premiere, Barry Singer reflected on Duke's legacy within a contemporary time in a New York Times essay, "A Neglected Master's Haunting Consolations":
"Vernon Duke wrote music for grownups. His songs sang most majestically about ambivalence, not the uplift that Tin Pan Alley consumers overwhelmingly preferred. His probing melodies brought out wonderfully melancholic resonances in lyricists who were by nature, if only on the page, rather jolly — Ira Gershwin, Ogden Nash and even Yip Harburg. As a result, these songs perhaps speak more directly to our own self-doubts and longings in 1999 than they did in a 1930s culture that looked to its songwriters for escape."
View Billie Holiday performing Vernon Duke's "Autumn in New York" below.