Jóhann Jóhannsson Scores Upcoming 'Mother!' Film
15th August 2017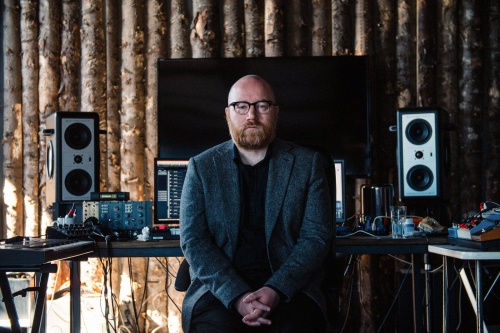 Fresh from his work on last year's acclaimed sci-fi film Arrival, the Oscar-nominated composer Jóhann Jóhannsson has scored the Paramount Pictures film mother!, set to release in US theaters on September 15th. Directed by Darren Aronofsky (Black Swan, Requiem for a Dream), the horror drama stars Jennifer Lawrence and Javier Bardem. This is the first film collaboration between Aronofsky and Jóhannsson.
"I was thrilled when Darren contacted me at the Toronto Film Festival last year and wanted to have coffee," Jóhannsson remarked to FACT Magazine. "He told me about a couple of projects he was planning and had just seen 'Sicario' and loved the film and the music. Then, a few months later, he sent me the script for his new film, which was the boldest and most exciting script I'd read in a long time. It was not a difficult decision to accept the job."
"Darren has one of the most individual and characterful voices in America cinema today and I've been a fan of his work for years. A true auteur and a very generous and inspiring collaborator. I consider myself very fortunate to be able to work with directors of the caliber of Darren and Denis Villeneuve, with whom I'm collaborating now on Blade Runner 2049," Jóhannsson added.
Watch the official first trailer below and follow Jóhann Jóhannsson to stay up-to-date on his work. Photo by Timothée Lambrecq for The Reykjavík Grapevine.