Jeff Beal Reacts To 'House of Cards' Emmy Nomination, Billboard Reports
26th July 2017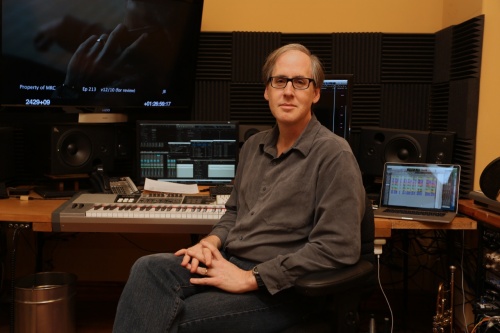 Congratulations to Jeff Beal, who was recently Emmy-nominated for his work within the fifth season of House of Cards! Beal has been nominated within this category of 'Outstanding Music Composition for a Series (Original Dramatic Score)' several times for the acclaimed drama series, and won in 2015. However, that previous win did not make this 2017 nomination any less of a surprise, as he reveals to Billboard.
"I was home getting ready to start my writing day when my publicist called me with this news. It sounds strange to say, having won an Emmy Award already for House of Cards, but I am incredibly surprised to be recognized with a nomination for Season 5. It just shows that people are still invested in the Underwoods, and I am genuinely proud to be along for the ride. For me, Season 5 was about the ascent of Claire Underwood and Frank's secret self-immolation. This episode, [Chapter 63], was pivotal for both of these characters. I loved the way Claire becomes a fourth wall breaking character, and Frank seems increasingly paranoid -- this sense of lying, and breakdown of trust amongst everyone in the West Wing, which now in today's climate doesn't feel so atypical."
The 69th Annual Emmy Awards will air September 17th, 2017 at 8:00PM ET / 5:00PM PT on CBS. Follow Jeff Beal to stay up to date, and check out this classic video of the composer below explaining the musical inspiration behind the House of Cards theme.