Golden Globe-Nominated Composer Brian Byrne Announces James Joyce-Inspired Album Featuring Kurt Elling, Glenn Close, Julian Lennon, and Judith Hill
26th May 2017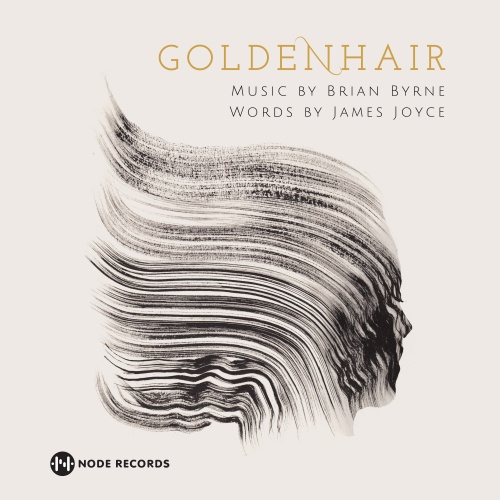 Node Records, a division of the Music Sales Group, announces their first release on June 16th, 2017: Goldenhair, an album by Golden Globe-nominated and IFTA award-winning composer Brian Byrne. Ranging in style from adult contemporary to jazz, bluegrass and more, the tracks of Goldenhair feature world-renowned artists including Grammy award-winning jazz vocalist Kurt Elling, Golden Globe-winning actress Glenn Close, Prince's singer/songwriter protégé Judith Hill and British musician/songwriter Julian Lennon.

Byrne's original songs were inspired by select poems from renowned Irish writer James Joyce's 1907 collection, Chamber Music. The release date for Goldenhair coincides with Bloomsday, the holiday celebrated worldwide to commemorate the life and works of Joyce.

For many, these words (from James Joyce) resonate at different levels and depths…. But I feel like they speak to 'The Self' within us all… The fire that sometimes overwhelms us all, and the need to breathe and be in the now.
— Julian Lennon

Node Records artist Brian Byrne (also a conductor, arranger, pianist, and producer), composes in all media and across all genres, as Goldenhair showcases. Byrne co-wrote "The Mystery of Your Gift" with Josh Groban for Dustin Hoffman's film Boychoir. He also wrote the end-title song "The Cry Inside" for Jim Sheridan's film The Secret Scripture, which was recorded for the soundtrack by Kelly Clarkson. Glenn Close is another collaborator of Byrne's. She first worked with him as the lyricist for his song "Lay Your Head Down" for the film Albert Nobbs, and most recently on Goldenhair.

I was thrilled to be asked to read something for Goldenhair. Brian is a consummate musician who is fluent in multiple genres. He has masterminded a hauntingly gorgeous album. I'm proud to be part of it.
— Glenn Close

Goldenhair is available for pre-order now on Amazon and iTunes. Follow on Facebook for announcements, exclusive previews, and additional release information.
Watch below as the Grammy Award-winning jazz vocalist and featured Goldenhair artist Kurt Elling reflects on Byrne's ability to set James Joyce's words in his original compositions.