Dave Malloy's "Natasha, Pierre and the Great Comet of 1812" Leads The Tony Awards With 12 Nominations
11th May 2017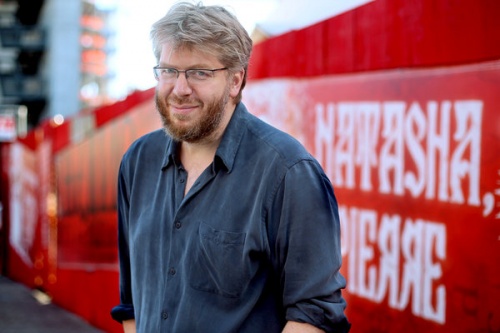 Congratulations to Dave Malloy! His synth-pop opera
Natasha, Pierre and the Great Comet of 1812
leads the Tony Awards with 12 nominations - including Best Musical.
Malloy himself was nominated for three categories (Best Book, Best Original Score, Best Orchestrations), as he took on the role of composing and orchestrating the
War and Peace
inspired show. In earlier productions, the multi-faceted composer even starred as Pierre and will return to replay the role for select dates this May.
Not only is Malloy pushing boundaries with
The Great Comet
leading the nominations, but sonically as well.
The New York Times noted
in their feature on Malloy, that the show breaks the typical rules of Broadway with its "mostly unrhyming lyrics and sung-through libretto." Additionally, the contemporary score pulls from the genres of folk, electro-pop, R&B and even traditional Russian music.
What began as an 87-seat show at the nonprofit Ars Nova, has progressed into a standout Broadway production - and in part propelling commercial theater into a more experimental direction. Pre-order the original cast recording
here
.
(Photo - Sara Krulwich/
The New York Times
)