St. Vincent, John Legend and Zach Galifianakis Cover Minnie Riperton's "Lovin' You" In Comedic Short
20th April 2017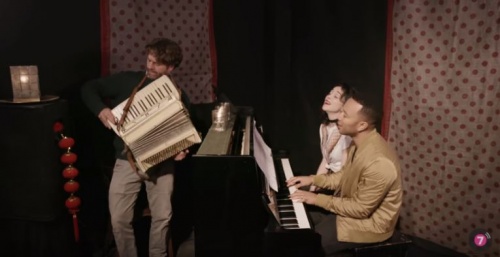 An incredibly diverse and notable lineup of artists have come together to show their support during this tumultuous political climate the best way they know how – releasing a charity album to protect reproductive healthcare.
Titled Seven Inches for Planned Parenthood, the box set release of 7" singles will include mostly unreleased music from an array of artists including Björk, the Foo Fighters, Bryce Dessner, Nico Muhly and Sharon Van Etten. The collective effort will also feature comedians, writers, activists and visual artists – most notably Sarah Silverman, Tig Notaro, Margaret Atwood and Shepard Fairey.
In light of the forthcoming album, the initiative just released the first of many videos – a comedic short in which Annie Clark (St. Vincent), John Legend and Zach Galifianakis "attempt" to rehearse Minnie Riperton's "Lovin' You."
To stay up-to-date on Seven Inches, visit their Facebook page. Pre-sale information coming soon.
Related News