Rolling Stone Reviews Jóhann Jóhannsson As Massive Highlight at Big Ears Festival
4th April 2017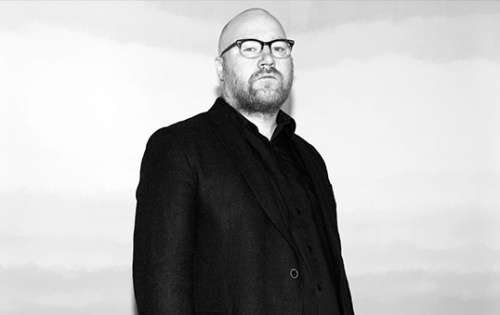 "A listening experience unlike any other in America," is how Rolling Stone describes the contemporary classical Big Ears Festival. Based in Knoxville, Big Ears is known for its slower pace in between sets, having no headliners and featuring eclectic acts from Wilco to Sarah Kirkland Snider – all so one can curate their own festival experience.
Although the vibe is certainly more casual than other music festivals, ears are definitely perked. According to Since I Left You, Rachel Grimes states Big Ears "is an ideal place to share a new project because there is such an adventurous quality to the programming, and audiences are excited and open to anything."
The acts were indeed receptive to the exploratory nature set forth by both the festival and audience members. Although most of the performers could be placed in the classical genre, there were radical interjections from both the music and the performance choices that would feel more in-place at a rock concert. Rolling Stone mentions this and also cites Jóhann Jóhannsson as the forefront of this phenomenon with his Drone Mass performance.
Rolling Stone elaborates: "Played to a standing crowd in rock club Mill & Mine, the piece (Drone Mass) made it difficult not to adhere to the unwritten, long-held orchestra rule of not applauding until the end. But after a movement where a vocal drone met a cello slide – the satisfying sound of a properly tuned guitar, an effect like a film coming into focus – the boundary was breached and torrents of applause followed."
Since I Left You also reviews Jóhannsson's performance: "The stopping and starting of the voices and strings–the interplay between the two–was astounding, both lush and loud."
Missed Big Ears Festival? You can catch Jóhannsson at any of his upcoming US tour dates this spring, including LA Phil's Reykjavik Festival April 17th!
(Photo: Big Ears Festival)