The Gold Setting Releases "Video Star"
16th March 2017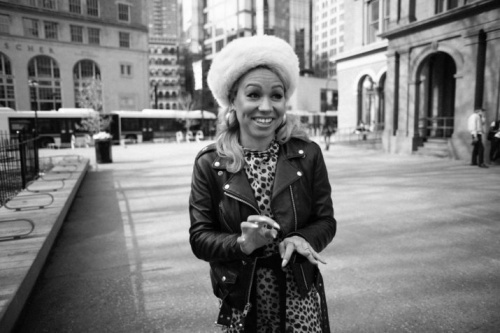 In anticipation of their debut EP on April 7th, The Gold Setting have shared their second 60s' influenced pop track fromVolume and Tone. Titled "Video Star," the groovy anthem is driven by lots of hand claps, sunny guitar riffs and an overall retro-soul dominance, with Colby's warm vocals carrying the momentum.
"Let it roll, I want to know, that you can see me. Let me be your video star," Colby sings with a smoothness that could easily persuade.
Colby and her powerhouse team (Godfrey at Large, Todd Simon, Adam Berg and Richard Rudolph) continue to prove they can be retro and forward-thinking at the same time.
Read their recent Okayplayer feature here and follow The Gold Setting on Facebook for up-to-date news.
(Photo by Laurent Chevalier of The Chevalier Creative)
Related News