Jacob Groth Scores 4 Of The 5 DR TV Series Highlighted In International EMMY Directorate Award
2nd December 2016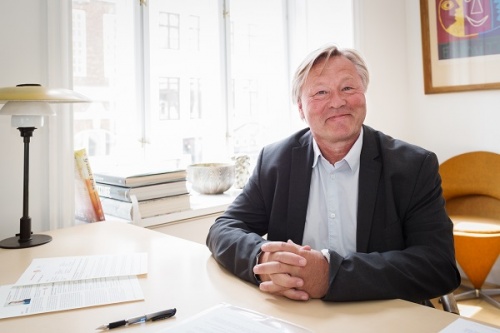 The International Emmy Awards Gala took place on Monday, November 21st at The Hilton in New York. Among the 2016 Special Awards recipients were The Danish Radio (Denmarks national TV and radio broadcaster). The award given to DR was The International Emmy Directorate Award, which was received on stage by Maria Rørbye Rønn CEO and Director General of DR. The award was given based on the impressive five Emmy Award winning TV-series from DR, and the broadcaster in general setting new standards for TV drama.

Four of the five Emmy Award winning tv-shows from DR had music composed by Music Sales composer Jacob Groth: International Drama winners 'Livvagterne' (The Protectors) (2009), 'Ørnen' (The Eagle) (2005), 'Rejseholdet' (Unit One) (2002) and in International Miniseries 'Unge Andersen' (Young Andersen) (2005).

Jacob Groth adds his trademark of high quality, imaginative music with a Nordic tone to every project he works with and, as these Emmys show, he has contributed with these talents for many years.

Jacob Groth, who works live with orchestras who are interested in programming his evocative music, was signed to Edition Wilhelm Hansen/ Music Sales in 2016 and the EWH office in Copenhagen proudly represents his contemporary works.

You can enjoy some of the Emmy Award winning TV series from DR, including Jacob Groth's music, this coming weekend on the TV channel DR K.