Composer Joby Talbot Scores "Sing" Animated Film
7th December 2016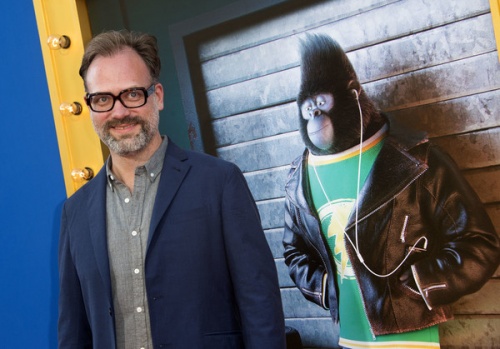 Composer Joby Talbot has scored the upcoming animated film Sing, which is predicted to be a massive Blockbuster hit this holiday season. Director Garth Jennings and Talbot have worked together in the past, most notably on The Hitchhiker's Guide to the Galaxy (2005) and the comedy Son of Rambow (2007).
Illumination Entertainment (Despicable Me, Minions and The Secret Life of Pets) and Universal Pictures invite viewers to an all-animal world, to follow the individual journeys of several characters – complete with strikingly different, fun personas, as they all strive to win a singing competition. The star-studded cast includes Jennifer Hudson, Matthew McConaughey, Reese Witherspoon and Seth MacFarlane.
Talbot had quite the ambitious task of not only creating the score itself, but constructing his work around 85 popular songs featured in the film. Known for his diverse sound within concertos, ballet and opera, Talbot showcases various instrumentation throughout the film, including in one scene a 90-piece orchestra and choir.
Sing will be released in theatres Friday, December 21st. For a more in-depth view at Talbot's score, read his recent interview with WhereToWatch.
(Photo: Talbot at the Los Angeles premiere. AFP / Valerie Macon)