Film Composer Brian Byrne Signs Exclusive Publishing Agreement With Music Sales Corp.
28th November 2016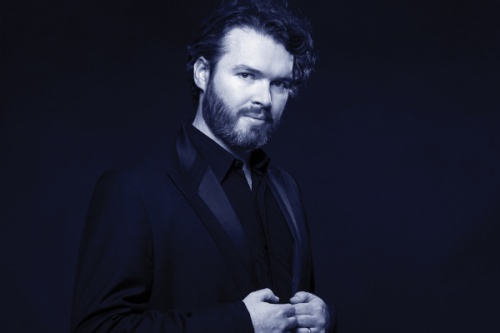 Music Sales Corporation (part of the Music Sales Group which includes G. Schirmer/AMP, Inc.) is pleased to announce the signing of Golden Globe nominated film composer and songwriter Brian Byrne to an exclusive publishing agreement. The agreement includes Byrne's pieces from his film scores and concert works, including Tales from the Walled City (recorded with the RTE Concert Orchestra for Decca), film score selections including Albert Nobbs (2011) Queen of Carthage (2014), as well as the songs 'Lay Your Head Down,' co-written with Glenn Close for Sinead O'Connor and "The Cry Inside" written for Kelly Clarkson.

The LA-based Irish composer has certainly made his presence known within the worlds of film scoring, songwriting and arranging. In addition to scoring Boychoir (Dustin Hoffman, François Girard), Byrne has co-written songs for artists including Josh Groban, Sinead O'Connor, Barbra Streisand and has arranged strings for Katy Perry, Pink and Bono. This year, Byrne arranged and recorded strings for the upcoming album of Grammy and JUNO award-winning artist Sarah McLachlan. Most recently, Byrne collaborated with six-time Oscar nominated director Jim Sheridan in composing the original score for The Secret Scripture. His film score includes the end title song, "The Cry Inside," written for and sung by Kelly Clarkson.

Byrne's music has been widely acclaimed by the film and television community. He won his first Irish Film and Television Award for scoring the sci-fi comedy Zonad. Byrne additionally was presented a Satellite Award for his work on the Oscar-nominated 2012 film Albert Nobbs. Most recently, he has been the recipient of two World Soundtrack Awards and was nominated this year for the independent film Jenny's Wedding (2016). Byrne also composed the music for Riverdance's recent new show, "Heartbeat of Home." An accomplished pianist and conductor, Byrne has performed and conducted extensively.

"We're honored to have Brian join our roster," said Robert Thompson, President of Schirmer/Music Sales. "Brian is not only a gifted composer and songwriter who has written songs for an A-list of artists, but an extraordinary artist who's adept across genres, not to mention being an extraordinarily gifted pianist and conductor."

"I am incredibly excited to sign with one of the most prestigious publishers in the world," Byrne expressed. "I knew immediately upon meeting the Music Sales team that I wanted Music Sales/G. Schirmer to be my musical home. The possibilities are endless and exciting. I know I am in great hands. It is a composer's dream to be associated with such a distinguished and highly regarded music publisher."

Currently on Billboard, the No. 1 World Music album Nollaig by Keith Harkin, was produced and arranged by Byrne. See more information and listen here.