Fallulah Performs on Toppen Af Poppen
31st August 2016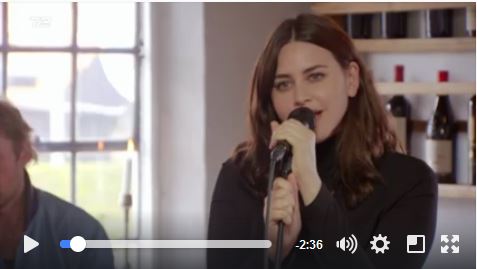 Congratulations to Fallulah, who kicked off the newest season of Toppen Af Poppen with an incredible interpretation of Ida Corr's "I Found Her."
Serving as the first performance within Episode 1, the original Danish dance track was transformed into a touching ballad. The sparse piano accompaniment showed off Fallulah's vocal range and her raw ability to resonate with listeners. The piece quickly turned into a favorite for both the Toppen Af Poppen team and episode viewers alike.
Toppen Af Poppen (Top of the Pops) is a popular show in Denmark in compilation with The Best Singers series. The anticipated fall season just premiered this last Sunday on TV2.
Fallulah's performance week on the show begins September 11th. Follow her Facebook page for live updates on the show.