Jimmy Webb signs to Eaton Music
4th November 2015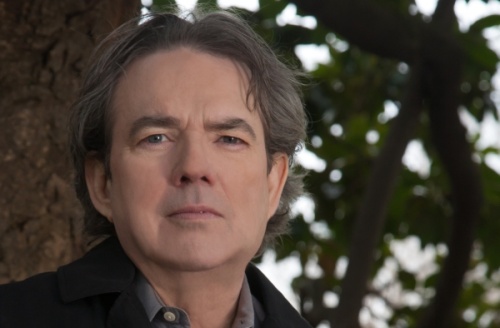 The multi Grammy award-winning and Songswriters Hall of Fame legend Jimmy Webb has signed to Eaton Music, part of the Music Sales Group. Copyrights in the agreement include:
Snow Covered Christmas
Rider From Nowhere
Belmont Avenue
Just like Marilyn
Only One Life
Who Under Heaven
Right As Rain
and many more...

Jimmy Webb comments:
'I create the songs that connect words and music with emotions. Eaton Music and Music Sales will take my creations and connect them with people. I worked with Eaton Music many years ago - I am so pleased to reunite with Mandy Oates and hand her and her team a whole new cache of songs. I know they will take good care of them.'

Mandy Oates, Eaton Music comments:
'It is really exciting to be representing Jimmy again - so many wonderful songs still to be heard. I'm looking forward to us working together.'

Chris Butler, Head of Publishing & Rights for the Music Sales Group of Companies, says:
'We're thrilled to have to opportunity to work with Jimmy. He is a writer of the highest calibre and I have been a huge fan for many years. I'm sure that this new relationship will be happy and fruitful.'
'Jimmy Webb is one of the few modern songwriters
comparable to the old masters like Rogers and Hart.'
Linda Ronstadt

About Jimmy Webb
Jimmy Webb is an American songwriter, composer, and singer known worldwide as a master of his trade. His platinum selling classics include 'Up, Up and Away', 'By the Time I Get to Phoenix', 'Wichita Lineman', 'Galveston', 'The Worst that Could Happen', 'All I Know', and 'MacArthur Park'. His songs have been recorded or performed by the best including Frank Sinatra, Elvis Presley, Judy Collins, Isaac Hayes, Art Garfunkel, Linda Ronstadt, R.E.M., Michael Feinstein, and Carly Simon.

Webb has received numerous accolades, including a prestigious Ivor Novello International Award in 2012. He received his first gold record at the age of 18, was the youngest inductee into the National Songwriters Hall of Fame and is the current Chairman. He also serves proudly as the Vice Chair of ASCAP. He is dedicated to the preserving the rights and the craft of the songwriter. His book, Tunesmith: Inside the Art of Songwriting, is considered a "bible" among musicians.

Webb has released 12 solo albums since the 1970s, while continuing to write for other artists. His album, Just Across the River features duets on some of his biggest songs with friends Billy Joel, Jackson Browne, Vince Gill, Willie Nelson, Linda Ronstadt, JD Souther, and Glen Campbell plus Lucinda Williams, Michael McDonald and Mark Knopfler. Webb's latest release, 'Still Within the Sound of My Voice', featuring Brian Wilson, Art Garfunkel, David Crosby, Graham Nash, Lyle Lovett, Carly Simon, Keith Urban, and more, was released in 2013.
Related News