Wise Music Australia signs Exclusive Worldwide Music Publishing Deal with Songwriter and Producer Paul Beard
6th dicembre 2021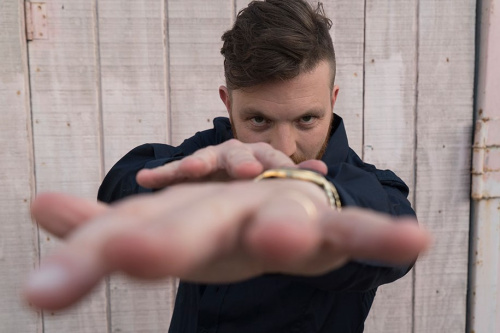 Wise Music Australia has signed an exclusive worldwide publishing deal with talented songwriter, producer and musical director Paul Beard (AKA Beardy).

Hailing from Shropshire in the UK, Paul's musical journey has taken him from Wem to Wembley and beyond. Following his studies at the Royal Academy of Music, he made a name for himself as Musical Director and keyboard player for some of the world's biggest names in music including Robbie Williams, James Blunt, Bryan Ferry, Leona Lewis and Art Garfunkel. He produced Lily Allen's cover of the Keane hit "Somewhere Only We Know" which went to No.1 on the UK Singles Charts and was synched in the famous John Lewis Christmas campaign.
Beardy's versatility and ability to take on any genre has also seen him score and produce music for short films and TV commercials for several leading global brands including Just Eat, Mars, and Mercedes.
Now based in Sydney after relocating from LA with his family, Beardy has spent the last 12 months connecting with the local music industry - co-writing, producing and collaborating with Guy Sebastian, Natalie Imbruglia, INXS's Jon Farriss, Odette, Damien Leith, Sir Jude, Mason Watts, and most recently with Cap Carter on his upcoming EP "Notes", which features two of Paul's co-written and co-produced tracks, "Riot" and "Hope". Carter's EP releases December 9.
Beardy is currently wrapping up a collaboration with the acclaimed Richard Tognetti (Artistic Director and lead violinist of the Australian Chamber Orchestra) - a new and exciting compositional project slated for a 2022 release, featuring Richard's wife and ACO principal violinist Satu Vänskä and Midnight Oil's Jim Moginie.


Beardy, says of joining the Wise Music family:
"I'm just beyond delighted to join the Wise Music family, and designing the next step on my musical journey with Jane, Larry, Cath, Nat and the whole team has been a wonderful experience. I'm excited to meet and get creative with everyone else in the Wise Music gang! Feeling very privileged and blessed to be joining a roster of legends. Names like Toots Hibbert, Jimmy Webb and Olafur Arnalds as well as local artists like Ngaiire and Donny Benét inspire me to feel joyous about the future. Bring on 2022!"